Saturday was another beautiful warm day in Cape May. Late afternoon after taking down the Christmas tree and house lights it was time for a fishing trip. How often are you going to get a January day near 60 degrees with no wind.
Got to lake around 3:45 pm and found another fly guy with the same idea that I did. We ended up fishing together. He started the ball rolling with a crappie on a small rabbit fur type fly, after a few casts. I was working and area about 200 feet from where he was and got my first pickerel on a olive black wooly bugger.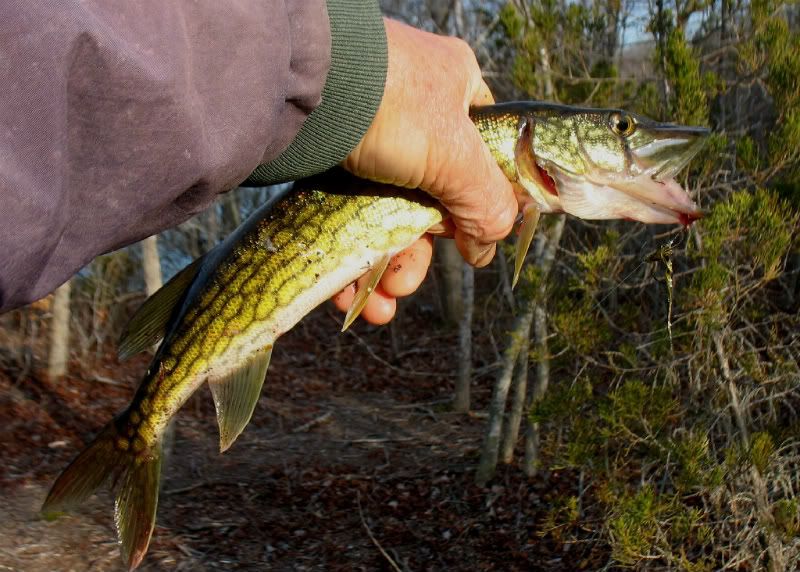 I ended up with 4 more pickerel all around the same size and loss another little better one that bit me off while trying to get it out of the water.
Moving around, I missed a nice fish that broke me off. Never saw it but it was decent. Losing my fly I switched over to a weighted wooly bugger and caught two bluegills, which was a bit unusually for such a large fly.
With sun setting fast I moved to another area where I caught 3 largemouth between dusk and darkness. Only the first and smallest bass picture came out as I messed up my the exposure setting.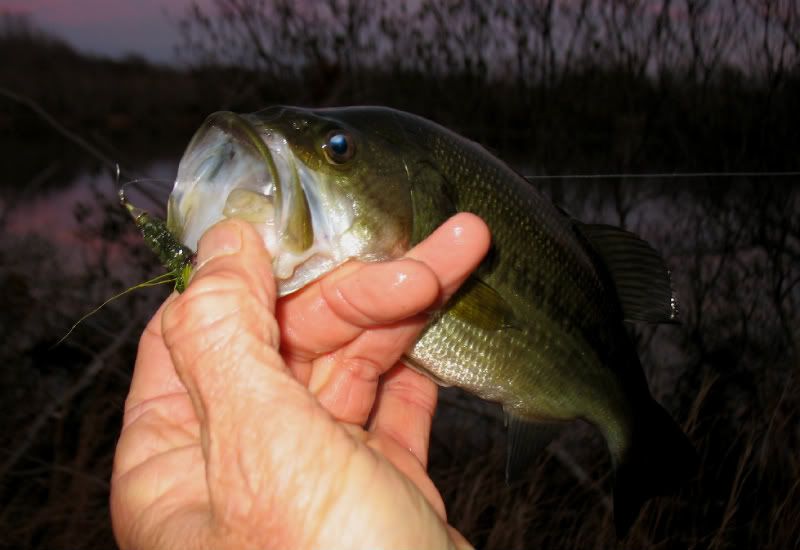 With it totally dark and a beautiful full moon coming up both Rich, the fellow I met and myself continued to fish. He had caught a few more crappies and a bass during the afternoon, when we hooked back up. It was really weird as it was still very warm and with the moon light we could still see fairly well. It felt like a October night, yet we are in January.
Rich ended up with the last fish of the night and the best one.
We both had a great afternoon, comparing notes, exchanging some information and catching some fish and enjoyiny some unreal weather. We both called it a night around 6:30 pm.
The two types of retrieves that worked were super slow with a twitch here and there or medium slow, about 1 foot on eash strip.