Discussion Starter
·
#1
·
Since a good bit of my fishing is from piers and bridges in the bay bays around Ocean City & Somers Point I saw a need for a better way to get all my gear to where I fish. I have seen some interesting and unique carts, wagons, and hand trucks customized for just this purpose, but driving a small Jeep Liberty left me few options on just what device I could fit in the back with my cooler, tackle, and other accessories.
A few years ago I trash picked an old light duty hand truck with a fold down handle. This hand truck was perfect with one major exception, it came with tiny little hard plastic wheels that just didn't handle the terrain very well, I needed to retro fit this device with better tires, but the short axle wouldn't accommodate anything I could find....(and this is where my Masters Degree in Italian American Engineering kicked in)......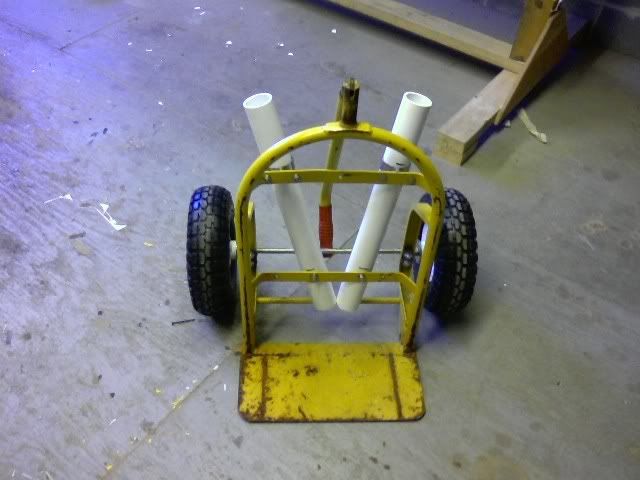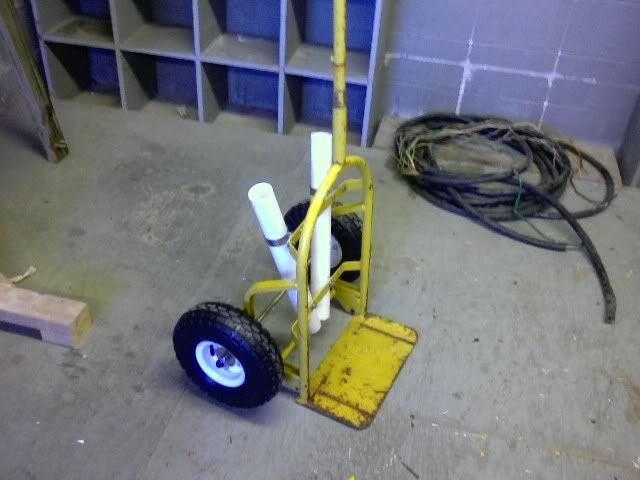 I found a set of wheels & tires at Harbor Freight, using a length of 1/2" threaded rod, 1/2" copper pipe as bushings, 2 heavey duty "U" bolts of the proper size for mounting, and a few stainless fender washers I cut the ends of the old axle off, installed the new axle in a location that allows the hand truck to sit flat and up right...(as it should)....then mounted 2 rod holders using 1 1/4" PVC schedule 40 pipe on angles so the rods lean out giving me room to pull the cart anywhere I need.
Although these tires aren't the typical beach variety, they're probably good enough to get me out onto Dog Beach..
The finished product.....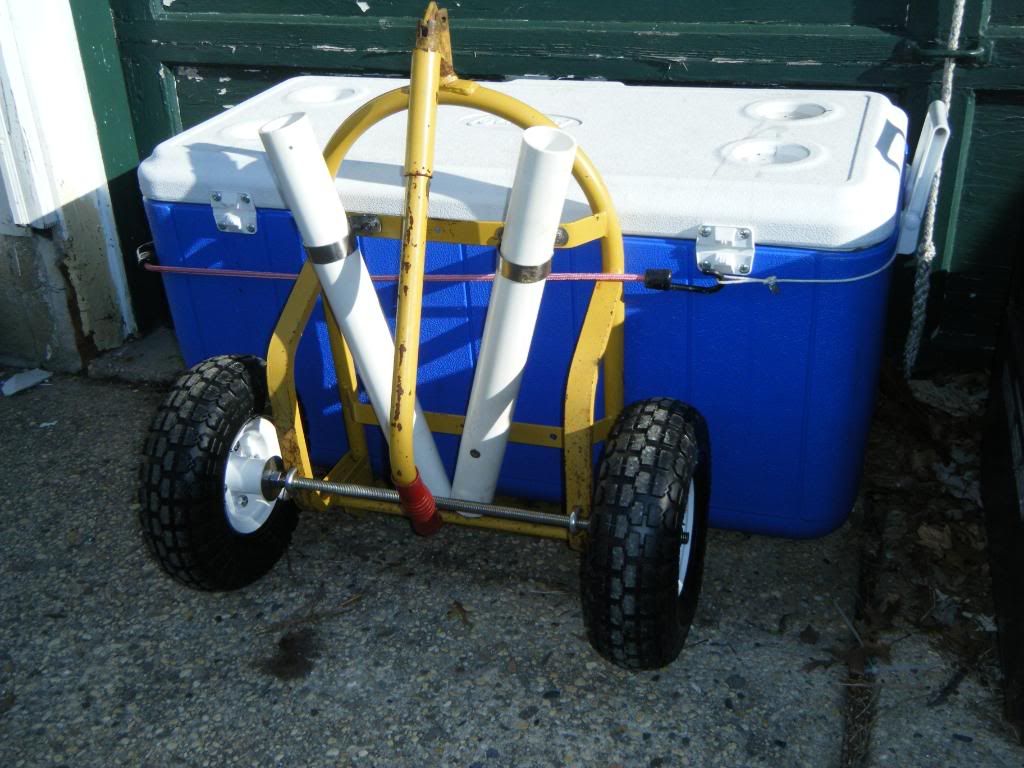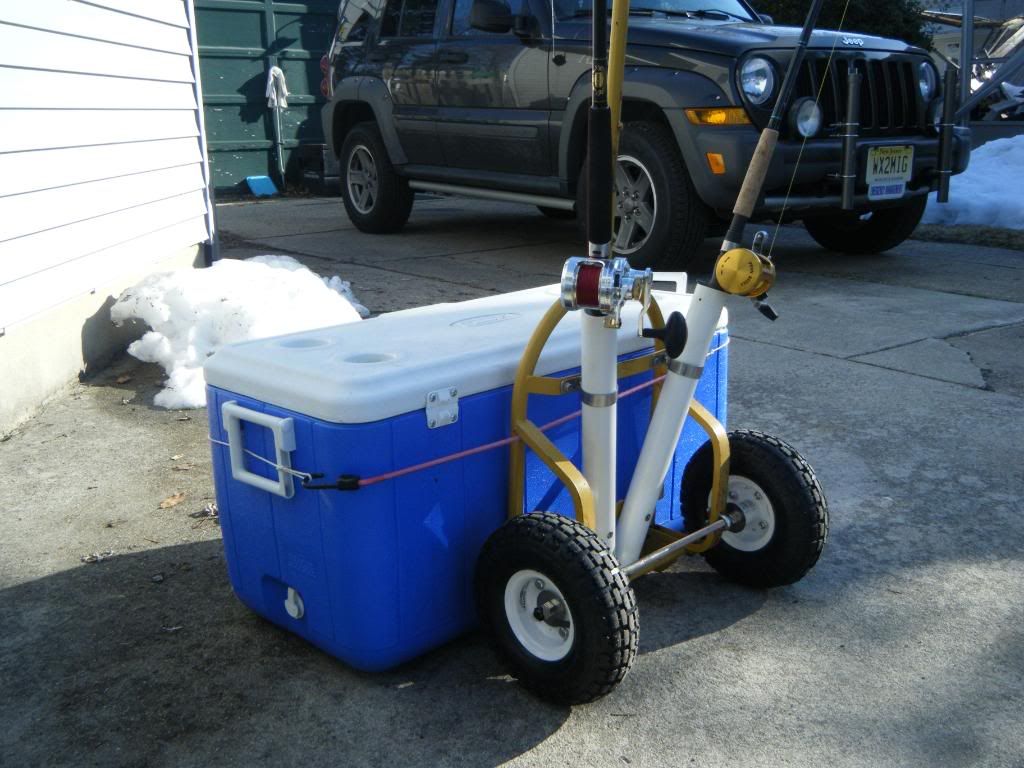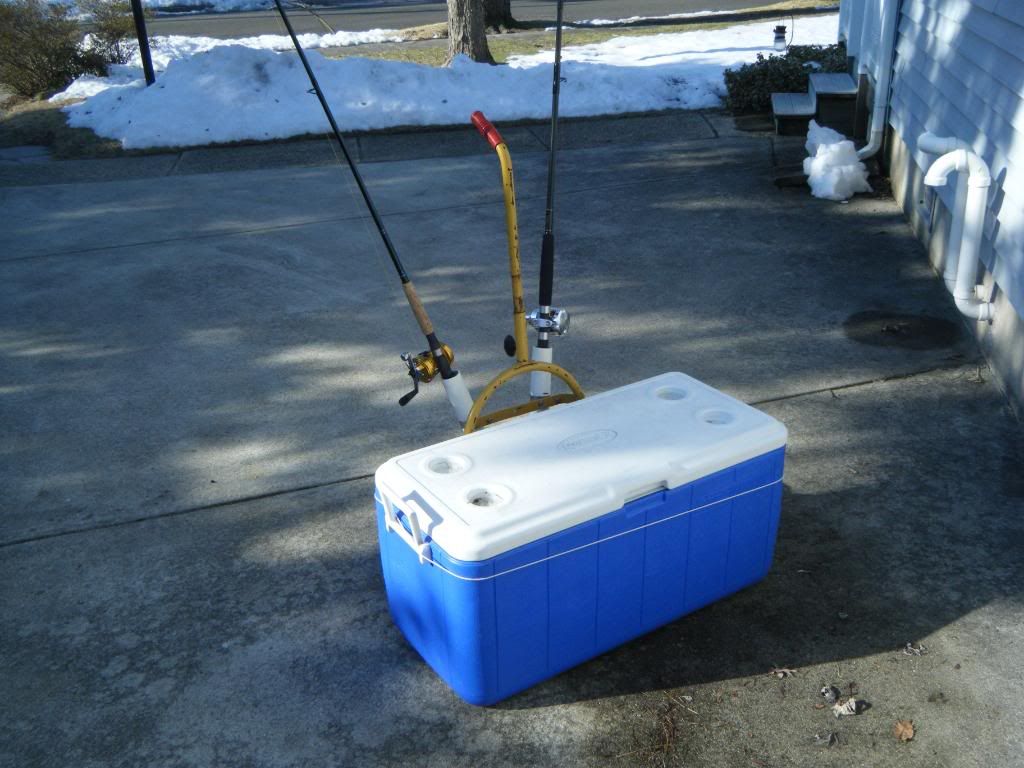 I can also fit a 5 gallon bucket full of tackle on top of the cooler and bungie cord it to the handle........