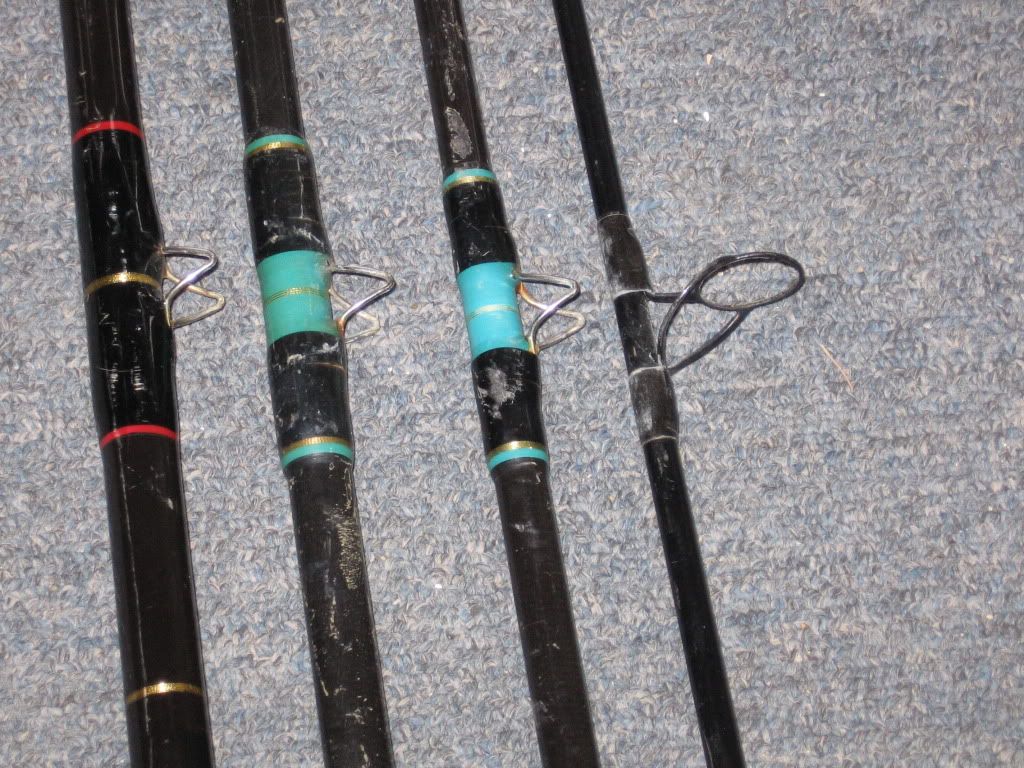 2
Here are a couple of pictures of broken guides on rods. Three guides on left are "Carboloy" that are used for "wire line rods". These guides suffer from electrolysis corrosion and often break on factory rods. I have developed a 'sealing' system using polymers that help to prevent corrosion from setting in, and it also helps as a cushioning devise.
The third guide to the right is a typical spin guide which has lost it's ring. Likewise epoxy fortification can help to eliminate this problem.
This process can be added to existing guides on all rods.
for info call 732 892 8822