Discussion Starter
·
#1
·
Pressure was on a little bit today as I hosted Darrin (New Jersey Angler) and his buddy Joe (Field and Stream) on the Susquehanna Flats. Mission was to catch fish on lures, not stinky herring. Weather man was WAY off as you'll see in the pics.
Started out slow as we fished clean warm water without a touch for a couple hours. Moved around and kept looking and kept jigging. Both these guys are super anglers and very persistant. Midway thru the afternoon we hit the jackpot. Darrin was first to hook up using his RonZ lure (soft plastic).
His second fish put a mean bend in the rod and a sweet ziiiinnnngg in his reel and we were off to the races hooked up with a big momma. Pressure off: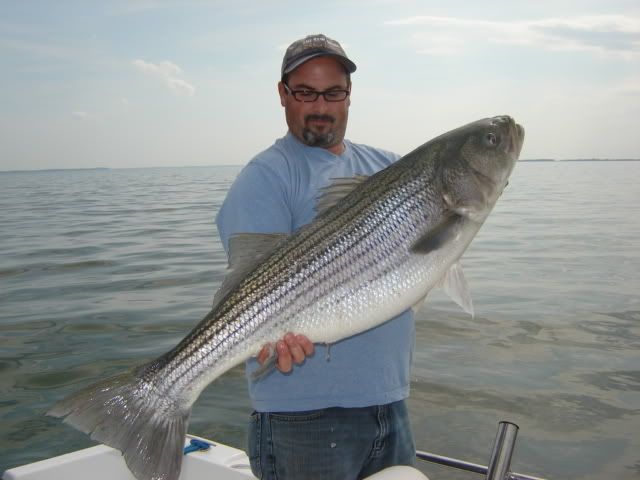 Truly a beautiful sight to behold. Handshakes all around and back to fishing.
I got my licks in as well: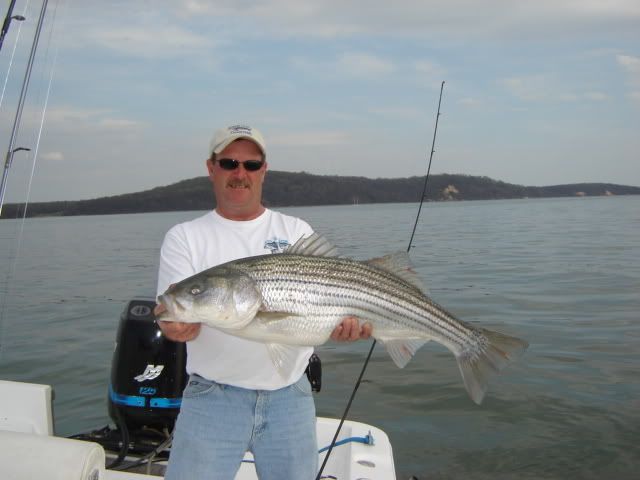 We worked an intermittent bite in 6 - 7 feet of water for a couple hours before it shut down. High water temp 55 degrees today. Flat calm, sunshine, big fish. Overall a real nice time with a couple real nice guys. All fish caught on lures; soft plastics and a #17 Tony Acetta Spoon. Thanks a bunch Darrin and Joe.