Discussion Starter
·
#1
·
Gents,
First off I have to apologize as I left my camera in the house this morning and had to take some pictures with my phone...the wind backed off a little last night and we were able to fish in Hawk Channel today. We grappled into some rock pinacles in about 23' of water with the surrounding water about 35' deep. We fished these in years past. On my first drop to the bottom with a 12# spinning rod, within 30 seconds something ate my spanish sardine took me across the transome and cut me off....I grabbed a baitcaster with 30# braid and 10' of 50# mono, tightened up the drag all the way and sent down another sardine..within a minute I was hooked into a nice Red Grouper about 20 inches. Over the next hour or so, I had no stop action with Red and Gag Groupers..I lost count of how many. The Reds ranged from 12" to 20" and we had 4 gag's that went 24-25 inches...would be keepers if the feds had not closed the season. We tagged a bunch of them with yellow littotal society fish tags. Things slowed and it was not too rough so we tried to head out to the patch reefs..we got near the edge, almost took a wave over the bow and headed back to hawk channel. We anchored over another rock pinacle about 100 yards from where we started and caught a few more nice grouper...2 of the reds caught had our tags on them..later in the day we moved up the channel to the west turtle shoals and hammered the reds again,,,I have never seen soo many...great grouper day and not 1 shark,..here are some pics..
Nice 24" Gag Grouper..1 of about 4 tagged and released
Nice 20"+ Red Grouper...caught several of these..like a bulldog tog...
Nassua Grouper..3rd one caught this trip,,,never saw one before..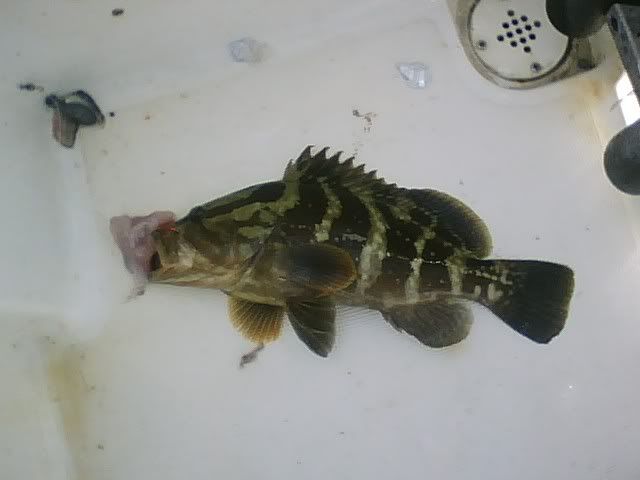 Tagging a nice gag..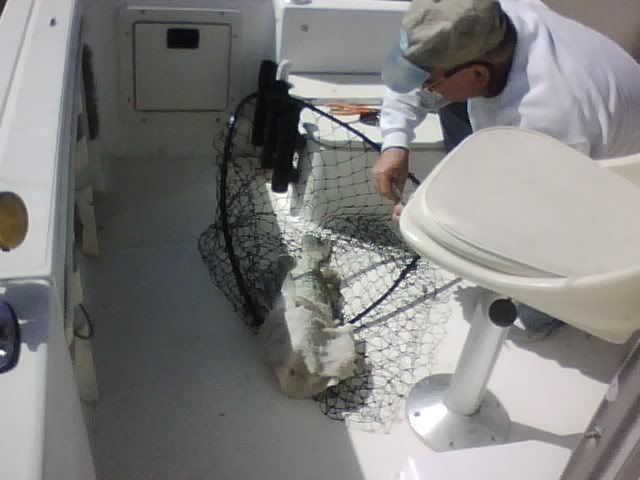 Another nice Gag Grouper...getting kind of rough