Discussion Starter
·
#1
·
Hello Gents,
The "One More Yank" has made her annual pilgramage from Sea Isle City to Key Colony Beach in Marathon. After 27 hours and 1375 un-eventful miles, she was splashed yesterday morning. We left last thursday night at 8 pm from Mystic Islands and we pulled up at the in-laws house at 6 pm on Friday (1150 miles down). A stiff 20 mph head wind all night had our average speed and mileage down to about 63 mph and 7mpg but after the sun came up the winds shifted a little and our pace picked up and by the time we crossed the Florida line we were cruising along easliy at 70...after a 2 days rest I left port saint lucie Sunday morning around 11 and was at the house in KCB around 4 after enjoying a cold one on the dock of the Caribean Club and filling up the boat in Tavineer. We played around the Vaca cut yesterday afternoon and caught some pin fish, grunts and snappers while hiding from the wind. We headed out late this morning and humped it down near the 7 mile bridge. I anchored up in a cut on the east side of Pigeon Key on the north side of the bridge...I whooped up on nice porgies while dad fought with the new line he loaded on his reels....
fishing was good until the tide turned and the blowfish took over..
For the guys who really like these, the big ones are down here...
We moved over to the other side of Pigeon Key and anchored up under the bridge where dad gave me a real lesson on catching mangrove snappers, spanish Mackeral and Mutton Snapper..he caught 6 nice mangroves, 3 muttons, a balck grouper, gag grouper and 3 or 4 mackeral along with a 3# porgy...I think I may have caught 1 snapper, 1 mackeral and a grunt.....and a nice lane snapper..oh and an oyster cracker...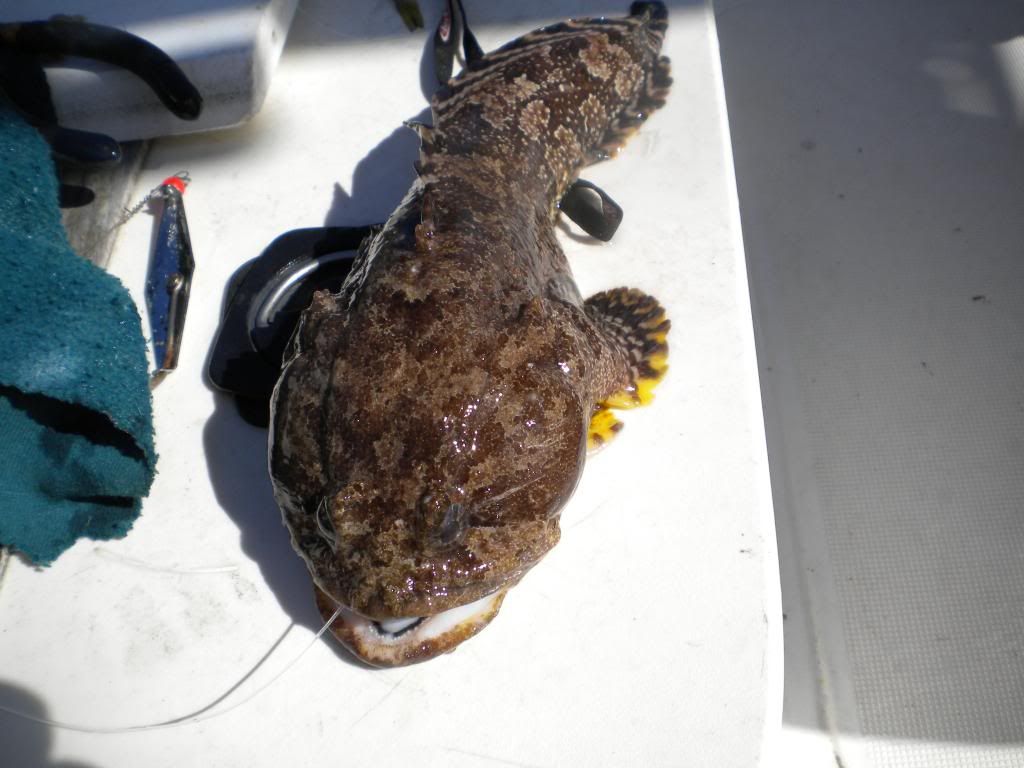 Hope to hit the outer patches and the main reef tomorrow as it is supposed to calm down...for my fellow fisherman back in Jersey, think warm thoughts and enjoy the pics..I will be back there before I know it while dad spends the winter here.....