Discussion Starter
·
#1
·
Gents,
Sorry for the late report...had to run out and pickup a rental car and cruise up to the inlaws last night.
Posiden did not cooperate yesterday morning for our continued assault on the groupers as we were greated with a 4' swell out of the SE and a 3' chop out of the east...way to ugly for dad's 192...half way across hawk channel, we turned around and headed for the bay. We anchored up near the east side of bamboo bank and put out the chum...I caught a cat fish almost immediately then the pin fish moved in.
They thought they were going to have their way with us but they underestimated the collection of hooks we had...out came the ballyhoo rods and in (to a bucket) came the pin fish. The winds in the bay calmed down and we ran NW towards the tripod banks. They were dead as well. We caught 1 mangrove and I got 1 real nice spanish mackeral on a pinfish under a float.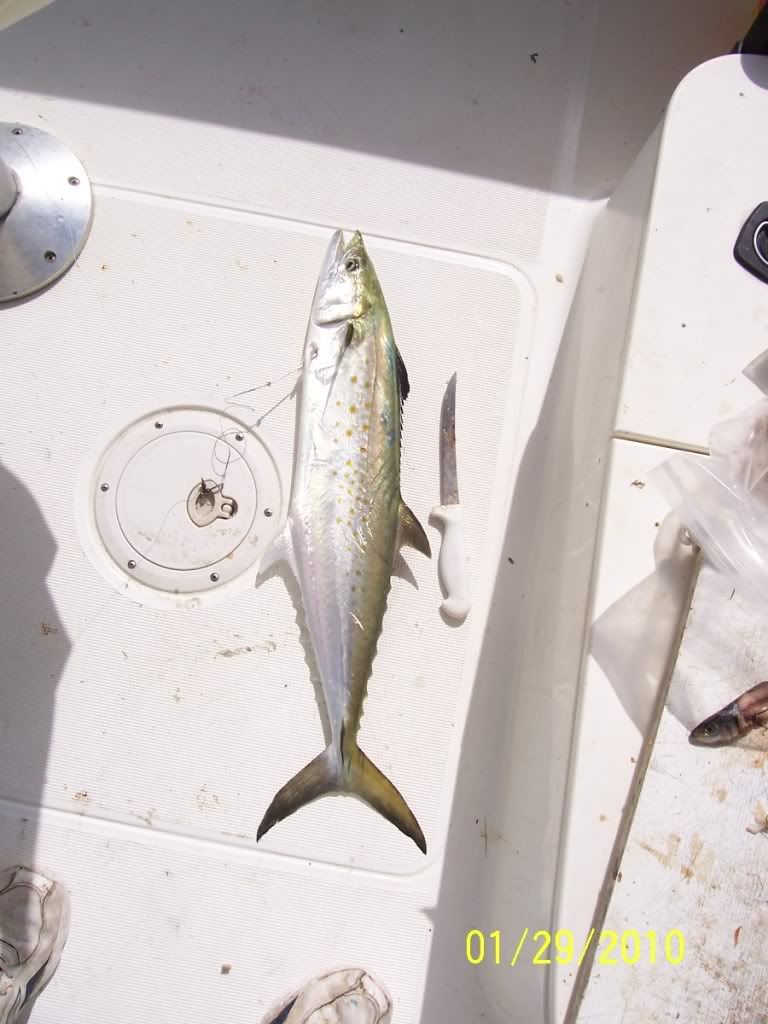 After the tide turned, we ran back to the bamboo banks and set up in a cut between the banks. This turned out to be a good spot and we ended up catching a half dozen nice bluefish and some of the nicest spanish mackeral that I have seen. We landed a dozen or so of them..they were back in the slick pretty well. But we only caught bluefish, mackeral and catfish and 1 ladyfish (fights like a small tarpon)...no snappers at all..very poor showing for the bay....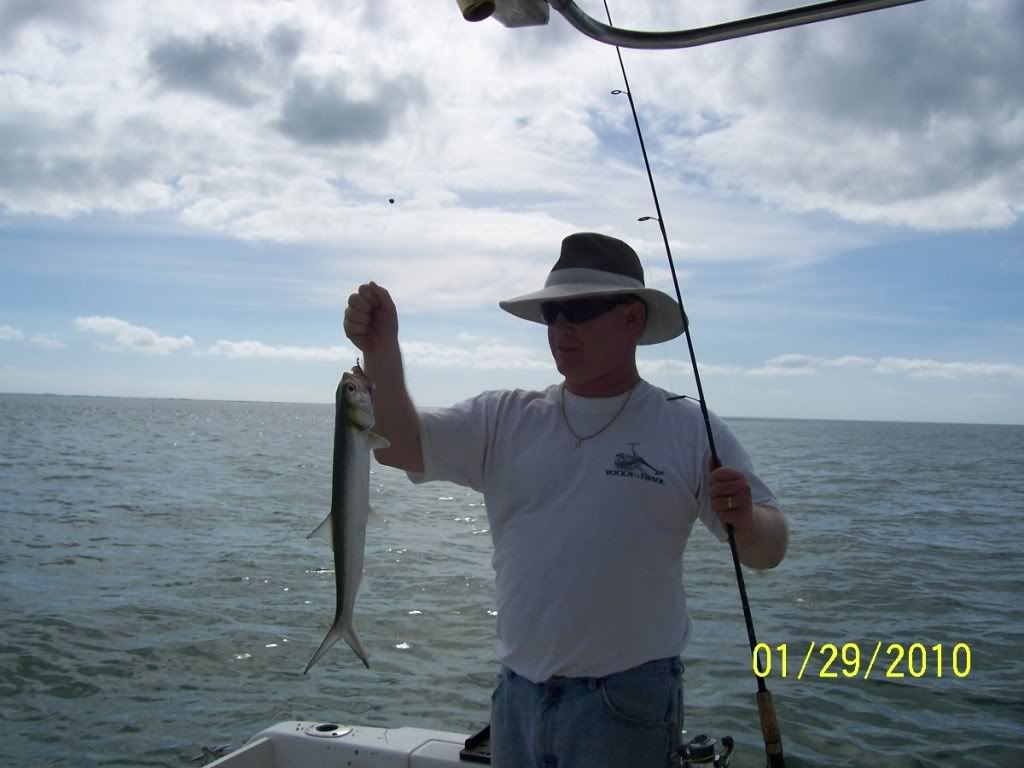 Well that is it for me until the end of March when I go back to fish another week and bring the boat home.