Discussion Starter
·
#1
·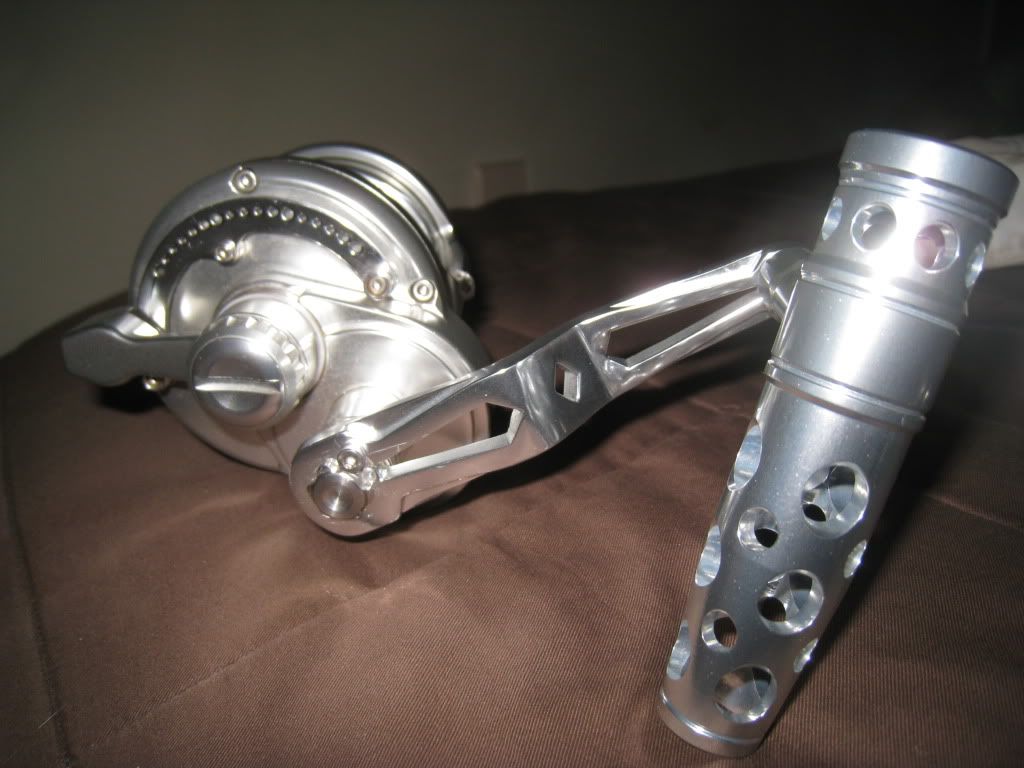 Well folks, this is a sad day, but I've considerably reduced my time on the water and this reel was meant to be used and abused, not collecting dust on my desk.
The reel has been on 3 fishing trips and has never been tight on a fish. Spooled with Daiwa PE8 Boat Braid, she's ready to fish ASAP!
This reel became famous and almost had a cult following due to the Jigging Master boys back in the day. Pony would always use this reel in their videos and would subdue many Samson fish with ease.
The serial number on the reel is 300 and was sent back to Danny Jimenez for the free upgrades listed below
"We at Pro Gear are determined to give you the utomst in quality, performance and service in all of our products. At this time we are offering at no charge to cutomers a series of upgrades available to the first 300 reels in our Oceanus series starting with serial #0001 to serial #300.
The upgrades will include a new spool and drag element which will give improved drag performance, a new cam for greater drag adjustment and drag pressure while giving you excellent freespool. In regards to the frame and upper clamp assembly, the frame thickness has been significantly increased to enable more bite with the upper clamp screws. Loctite is applied to these screws to form a solid connection. The newly designed frame has a stronger base and even better balance with a lower profile. This feature enables the reel to sit lower on the rod to give you better control while on a fish or just winding in. These upgrades will be available within the first part of November.
We are very confident in our product and we will stand behind our product 100%. As mentioned previously, all of these reels will receive these upgrades at no cost.
Once again, thank you for your continued support."
As stated in the title, the reel has also been upgraded to the Jigging Master extended arm piece, specifically made for this reel (no longer available) as well as a JM LT-51 T-bar handle for great winching power. The jigging motion on this reel is perfect. I will also include the original arm that came with the reel.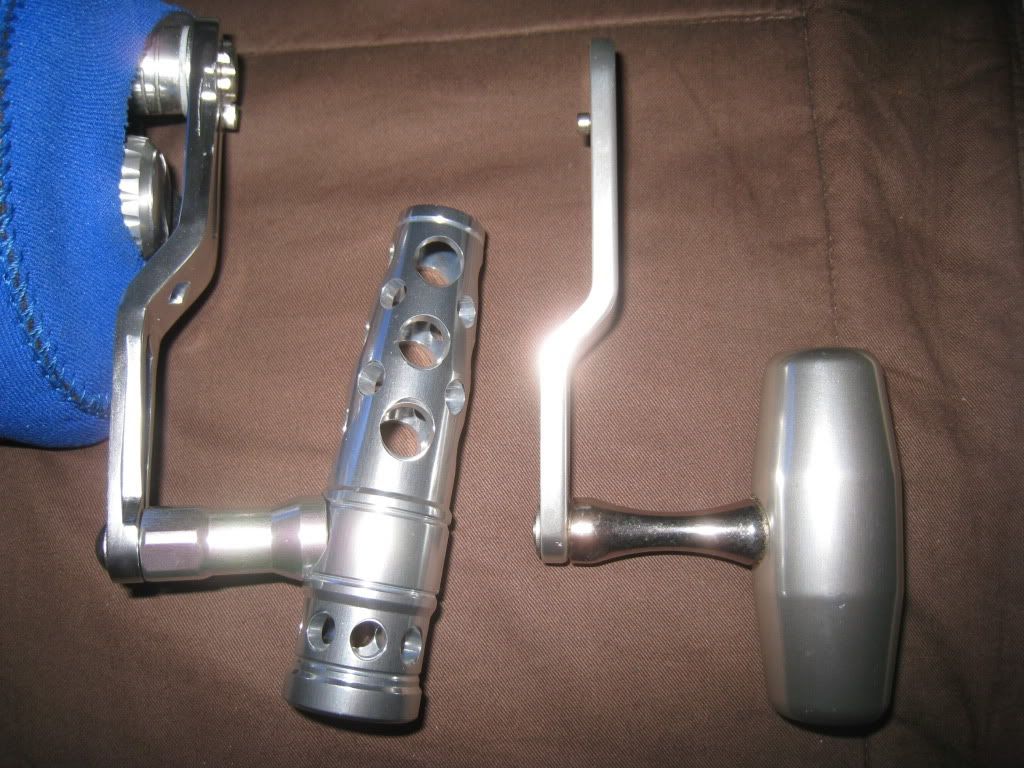 Also, since the arm was a tiny bit thicker than the stock arm and prevented the handle screw from returning back to it's stock position, this prevented the handle lock screw from tightening all the way down and sitting flush with the arm. So I pulled out the dremel and had to grind down the handle screw until it did.
I'm asking for $350 shipped
. The reel will also come with a Pro Gear Neoprene Reel case.
Please email me at
[email protected]