Discussion Starter
·
#1
·
2000 Aquasport 225 Explorer. The boat has a variety of cosmetic issues, some bordering on serious, and I'd like to try to fix most of it myself.
I care more about it being done in such a way that it will hold, and not so much about whether or not it looks brand new.
I know it's real hard to accurately gauge something like this by looking at poor pics, but thank you in advance for your best guess and any suggestions.
First issue: Above the rub rails there are some cracks where the outer coating has chipped away and I can see fiberglass underneath. Doesn't look like a big deal, but I want to fill the hole with something just to try to keep water out and prevent it from further chipping. I believe this is mostly cosmetic.
5200 in the hole? Won't look perfect, but would that inhibit further chipping/peeling?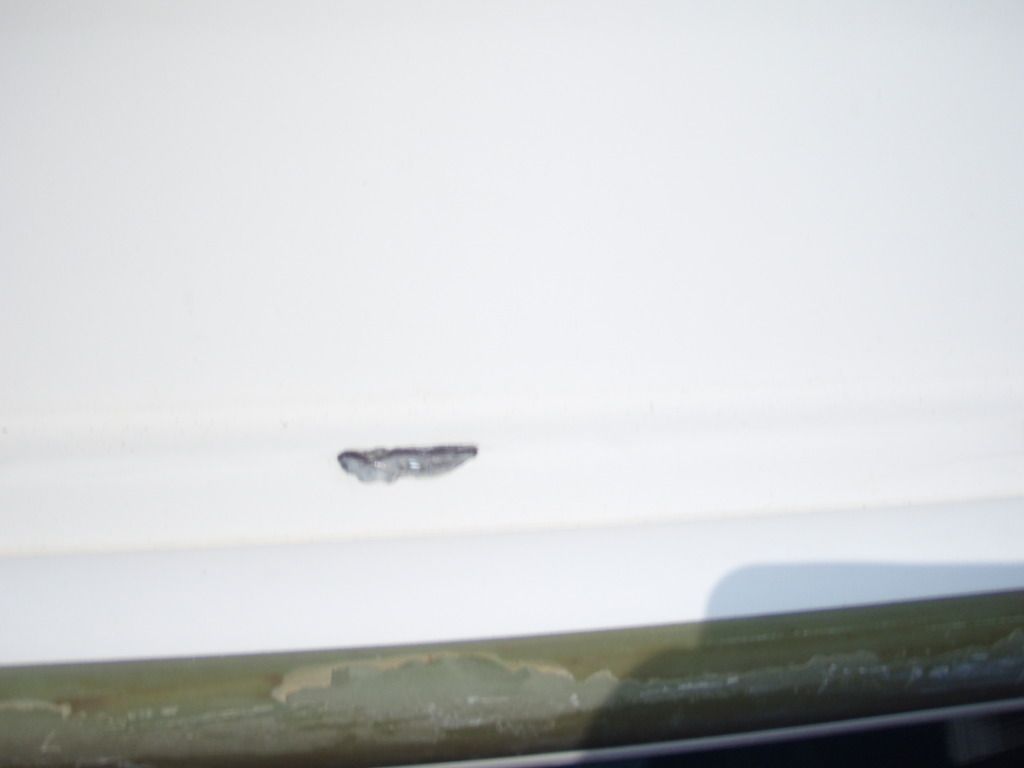 Second issue: An ugly gouge in the hull above the water line. This is through the gelcoat, through the paint, maybe 1/16 inch deep and you can see fiberglass underneath. The surrounding gelcoat/paint seems unaffected, but I don't want to let this become a problem. It's about the size of 2 quarters side by side.
Matching paint I don't really care about that much. I'm willing to take a "best guess" on the paint and am willing to use anything from real paint to nail polish. The bigger concern is then filling/sealing/sanding the hole.
Any recommendation on a specific type of resin/epoxy to use? And then how to sand it down and buff it out or smooth it out?
3rd issue: This looks ugly and I think it looks a lot uglier than it really is, but it still is really bad looking. The boat scrapes against the front crossmember when loading/launching. I have added a roller to prevent this from happening next season, but the boat needs some sort of repair.
Looking at the area fore and aft of the gouge, the believe the bottom of the hull used to be rounded in this area, but now it is flat for about an inch wide and about 2 feet long.
I have had some suggestions made about using an epoxy that mixes thick and gets applied with a putty knife. Sounds good, and that is the plan as of now.
Sand the whole area down, scuff it all up a little, mix it, put it on, shape it a bit, sand the whole again to smooth it out, then paint it. Sound right?
Again, thanks in advance for any suggestions.