I know y'all get 'em a lot bigger Up North but then again our commercial tilefishermen pressure the fish a lot harder down here. They don't get a chance to grow to full maturity.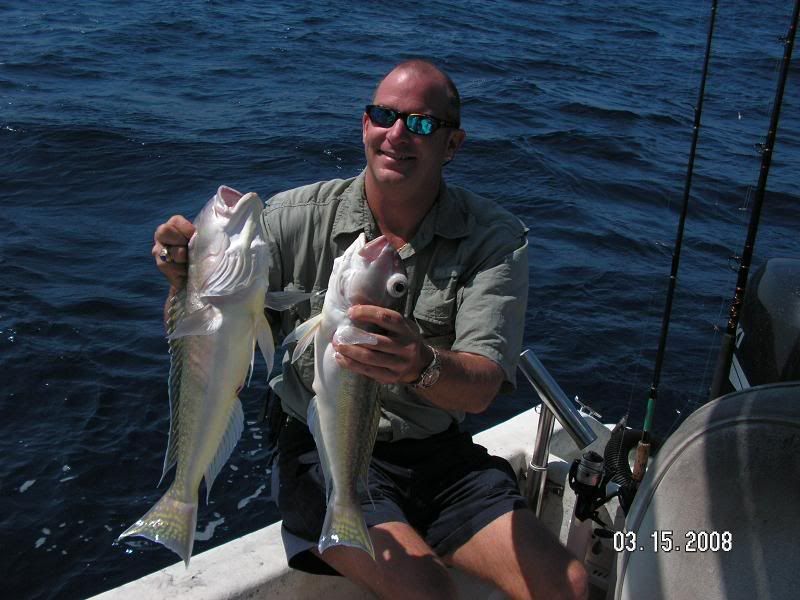 This is a guest I had aboard the TwinVee last week off Stuart, holding up his first Golden Tilefish ever. It went 17 pounds which is the biggest Tile caught on my boat so far. The steaks off that puppy fried up real nice.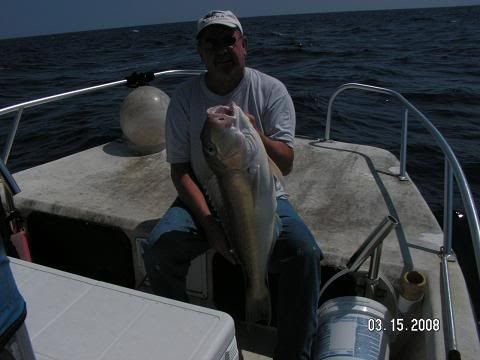 It sure is nice to fish
in mid-March wearin' t-shirts, shorts and Tevas.
Happy Easter & Happy Passover,
Catch-All