here's a couple pics of the man, I got to get more of these to share..
This is a trip in the late 70's, about 1978 at our house in Mystic after filling a cooler at the sod bank on our 21 Dusky named Quikee, at the Coast Gaurd station when few knew what a Tog was. We would go catch our calicos on the bars west of the stink house during the hard tides. Then about an hour or two before slack tide we'd sneak over the the CG station and 1 to 1.5 man would fill a honest cooler within a couple hours, this was in the Spring and fall not all year. Dad did most of the catching, I got several though. We often caught Sea bass there as well. Of course no Humpty's but nice 12-14 inch fish if the bait was right.. Squid heads..... That was fishin...
Here the same man in 2011, still crazy and hardheaded enough to be on a CC, and still able to put a beaten on me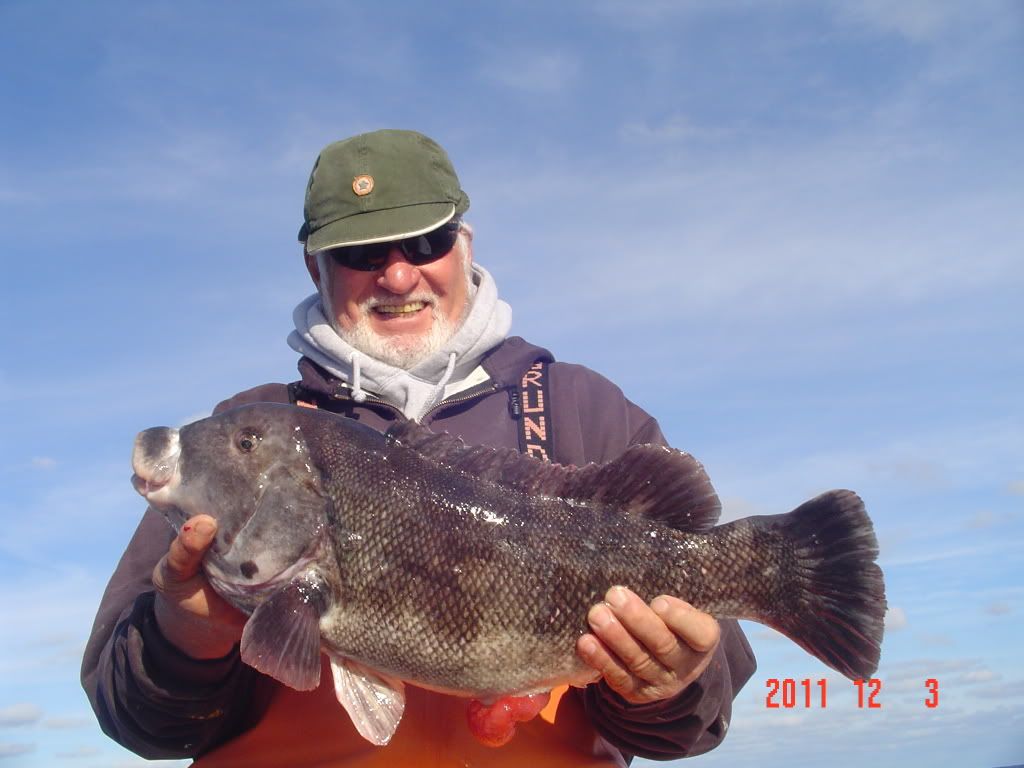 I got more to do, I have a bunch of old pics that will get scanned.. This is fun..