Discussion Starter
·
#1
·
If anyone is looking for Macks go get them now. I filled my Igloo 60 something cooler today by myself before 2:00 with all good sized Macks - almost no small ones and many big ones on the GE out of Belmar piloted by the Captain I follow for Macks Captain Jimmy. He leaves at 7:00am if you are thinking about going.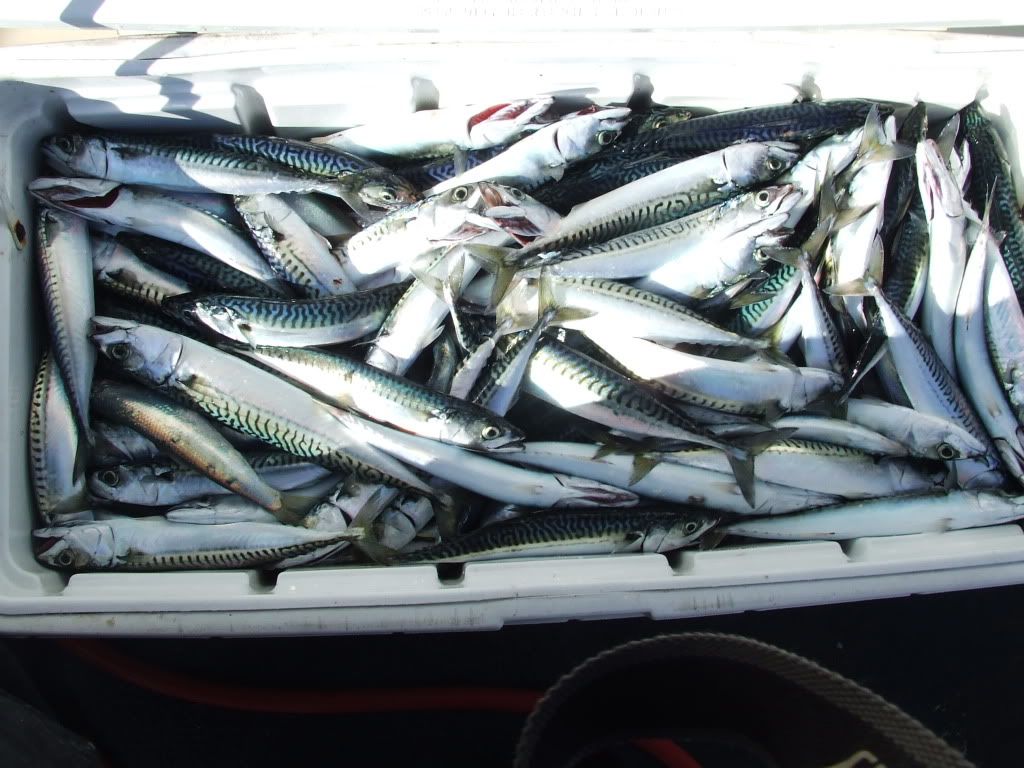 It was windy and choppy in the morning with a 1 1/2 knot drift but slowed gradually as the day progressed. Later in the day a couple of the drifts were over an hour long. I was fishing 8 hooks and my stringers were coming up full. Just does not get any better for Macks.
They have been hitting them good the last three days. They should stay a little while longer. Crazy weather for February. 45 degrees. I was actually shedding layers.
52 and sunny tomorrow - Go get them!!!