Wow what a trip....if you like jigging get down to Hatteras.
Adam,Dente,Glenn and myself fished aboard the Tuna Duck...it was lights out jigging. On are first drop we had 4 on and landed all of them.
We fished in 800ft of water with most tuna marked 50-150ft...these fish
were all big as many took 250-300yrds of line with 24lb of drag on there first run.
At the end of the day we went 12 for 15 with the biggest @71'' 200+
Gear used:
Reels: New Stella 20000,18000..Old School 10000
Accurate 30
Dawia Z 6500
Rods: Fisherman Spnoza short
Hotts Wei World, One Pich Slyder
Jigging Master
Spinal Custom
Lures: FC Labo,Andaman,Hooker,Stingo Fish prototype jig.
Some pictures...more to come when i get them.
Hooked up...Spinoza Short, this rod is a beast.
Adam and Glenn hooked up
1 of 3 i landed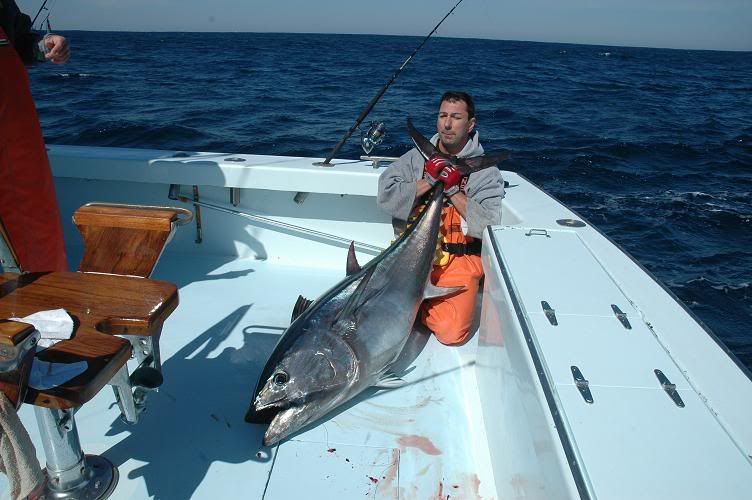 My beast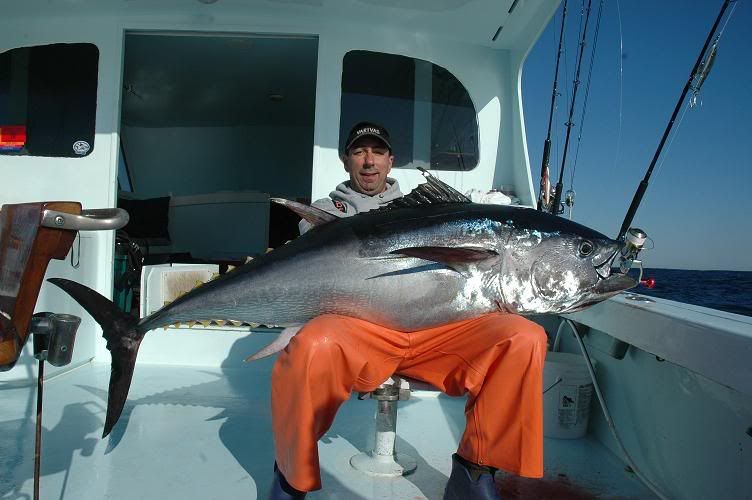 Adam's very nice tuna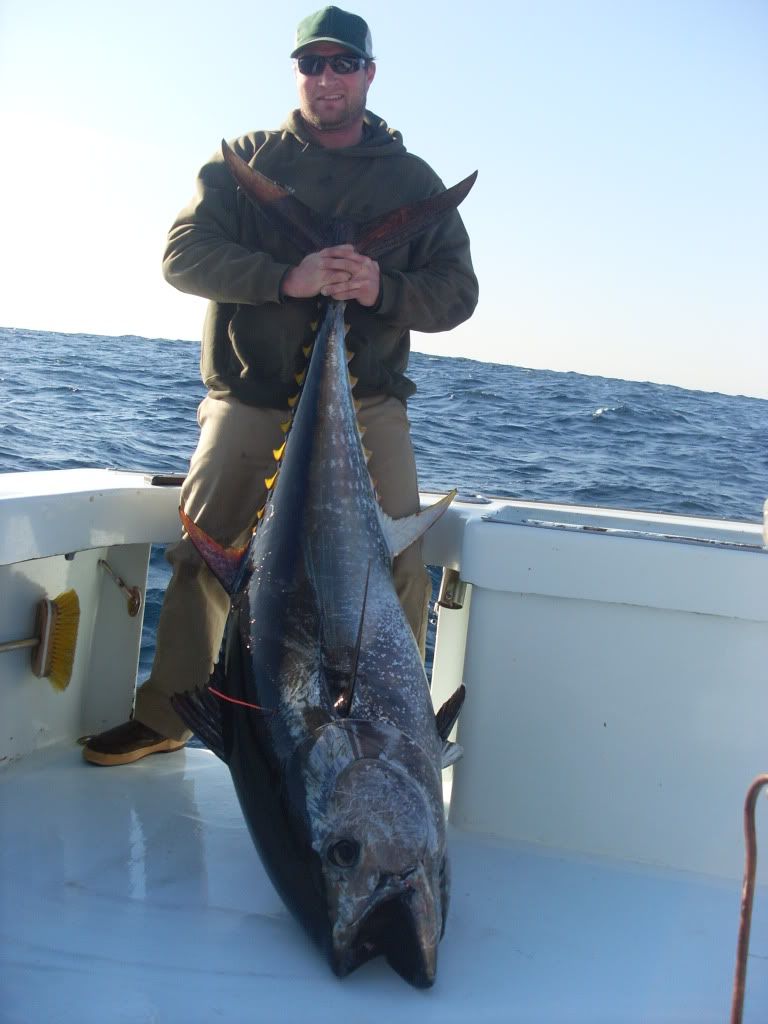 Dante hooked up