I think Capt. Wayne did his best. We tried 6 different spots, but nothing materialized. High hook for the day was 4 Spiney Dogs. We tried everything, and I mean everything to get some bites. White Leggers, Green Crabs, Blue Claw Crabs, cooked shrimp, raw shrimp, clam..... It didn't matter, the bite was just not on today. Not on at all.
The good news is that spirits remained high throughout the day and there were lots of laughs. Despite the lack of cooperation from the fish, everyone was having a great time. No fish, but lots of smiles.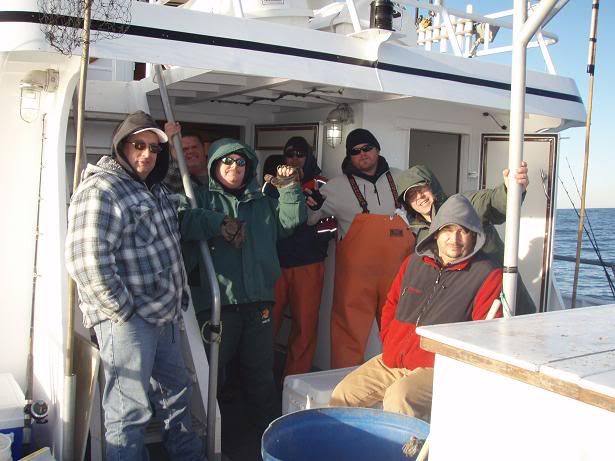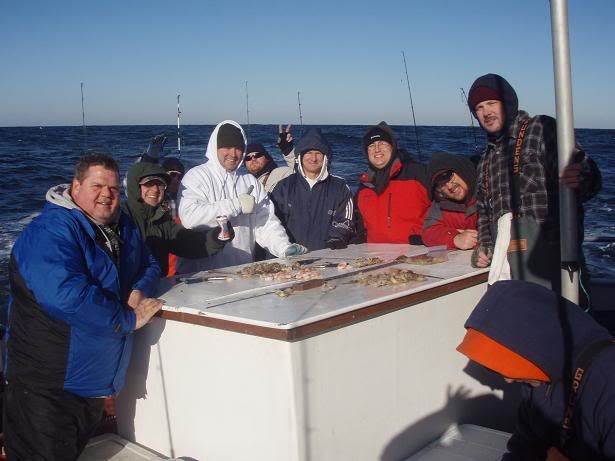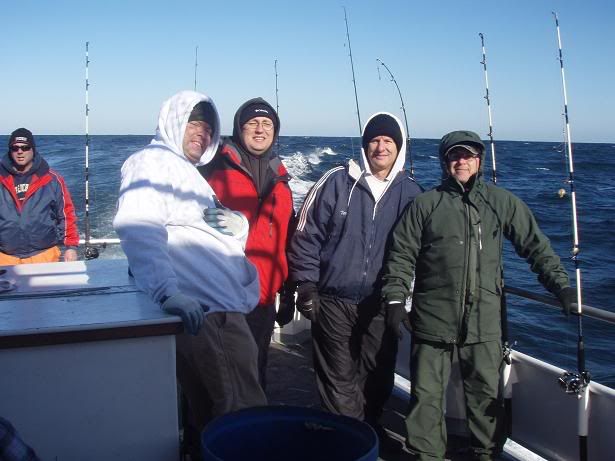 By the time we decided to call it quits, the ocean had settled down nicely, and it was a nice ride back to Barnegat Inlet. I honestly could not believe how nice the day turned out despite the forecast, the SCA, and the wind/waves we had when we first left the dock. If only the fish would have cooperated, even a little bit..........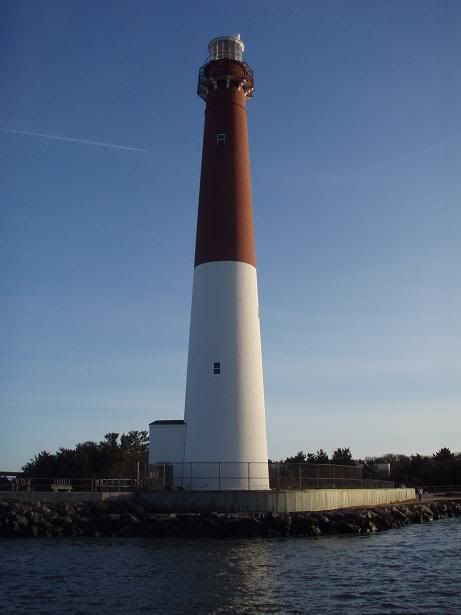 By the time the trip came to an end, Sleeping Beauty had begun to affect the rest of the group.
The Larsons:
A Frayed Knot: