For those who don't like to read........ Here's the short version: 19 anglers, 7 hours of fishing, 6 wrecks =
............5 Spiney Dogs, and 8 short Tog. Not one single keeper. For the most part everyone had a good time, and the weather turned out much better than expected, but the Tog did not cooperate. If you're looking for pics of fish, sadly I have nothing to offer you.
Now for the rest of the story................
The day started as early as 3am for some, who had a lot of driving ahead of them. The group started to gather as early as 5:00 at the LBI Wawa, and by 5:30 we had a nice crew in the parking lot. The wind was blowing and we were giving one another that "are we ok?" look. By 6:00, we were buying girl scout cookies in the dark as we waited for the last members of the group to arrive. Once we all done waiting for Sea Fevre to show up
, the boat left right at about 6:30.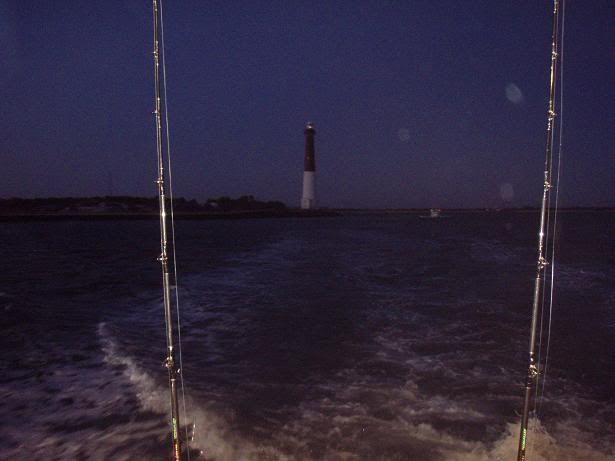 The ocean was rough. A solid 5' - 6' all the way to the grounds, but for the most part, everyone hung tough, and spirits were high. Once we got to the first stop, there was the usual hustle and bustle as everyone raced to get the baits down and the first Tog over the rail.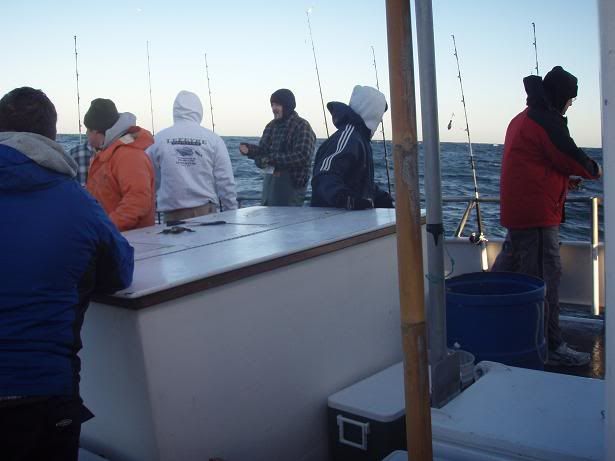 Everyone gave it their best, but the first stop did not really produce much at all. One thing I did notice was that Lilfisherman gave it a solid 20 minutes, but then disappeared. Took a few minutes to figure out where he went, but lo and behold, 1/2 hour into a trip, someone is sulking.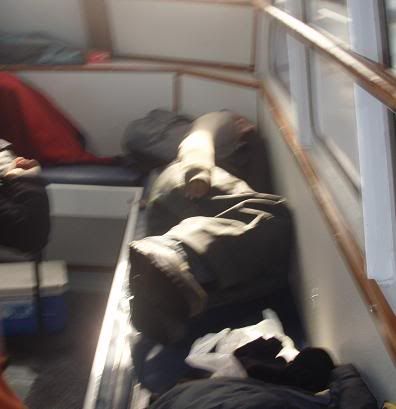 Fine, he's out, lets go to another stop. Hit a few more stops venturing a little further out each time as the weather improved, but the fish did not cooperate. We had a few members of the group succumb to some combination of tired/flu/seasickness, but the (!) of the day goes to JohnnyD, who was so white at one point that from now on we'll just refer to him as CASPER.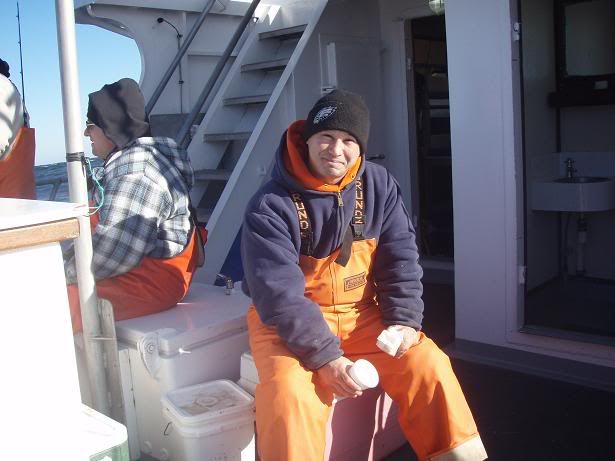 The sight of Casper snorting out cracker crumbs while trying to tell us "he's ok" is something that none of us will soon forget.
I would love to post some pictures of people actually fishing/catching, but there was a whole lot of nothing coming over the rails. The occasional small tog, the occasional Dogfish, but nothing to talk about. No real bite, and no keepers at all. I did notice that Lilfisherman showed again for a few minutes, but that was it. A brief investigation showed that Sleeping Beauty was at it again. At least she changed position this time.