Well its been a while since Ive went fishing due to my wife and I seperating which left me with the house and all the bills. On top of getting laidoff for 3 months I just couldnt aford to put the boat in the water this year let alone do any fishin.So while I was laid off and couldnt fish I looked into a long range trip that Ive been wanting to do forever.I found a 6day aboard the R.P around xmas that would be perfect for me because my wife a kid arent living with me so its not like I had to be around for xmas. I have family in SoCal that offered to pick me up at the airport and take me to the boat the next day,this was perfect!So now I just had to come up with the $$$$. It turned out I got some side work which helped pay for the trip so I booked it,and then turned in my vacation days at work.
So now Im in San Diego ready to board the R.P for the first time and I was geeked out of my mind!!The boat was was way more than I thought it would be,especialy my room having a private head was awesome.Now we left the harbor headed to San Benitos island which is a 27hr run so the first day is just a travel day which gave me time to rig my gear.
I brought all my own gear and most of it was to butterfly jig.I used an Avet MXL with 50lb JB on a MH Trevala,and a Saragoosa 14000 with 50lb Izorline on a ML Trevala.We were mainly fishing for yellowtail and bottom fish which were whitefish, red rock cod ,sheephead , and ling cod ,but we did run into some small yellowfin and someone even caught a 125ld striped marlin.As far as jigs go I was mainly using 200g & 135g Shimano jigs in the sardine color which was deadly! This was my first REAL experence catchin fish this way and it was so fun using the light gear and those jigs that I now know why people love it and now Im one too!!
Since I went myself with noone I didndt get anyone to take vid/pics of me fishin but on the last day I asked the capt to take one so I at least I have one,but I did get a little vid of people catchin some nice yellows.All in all it was the best trip of my life I ended up with just under 300lbs of fish that I had processed at 5Star fish processer and shiped home.
heres the link to the vid:
http://www.dailymotion.com/video/xbuo3t_royal-polaris-yellowtail-fishing-de_sport
and some pics: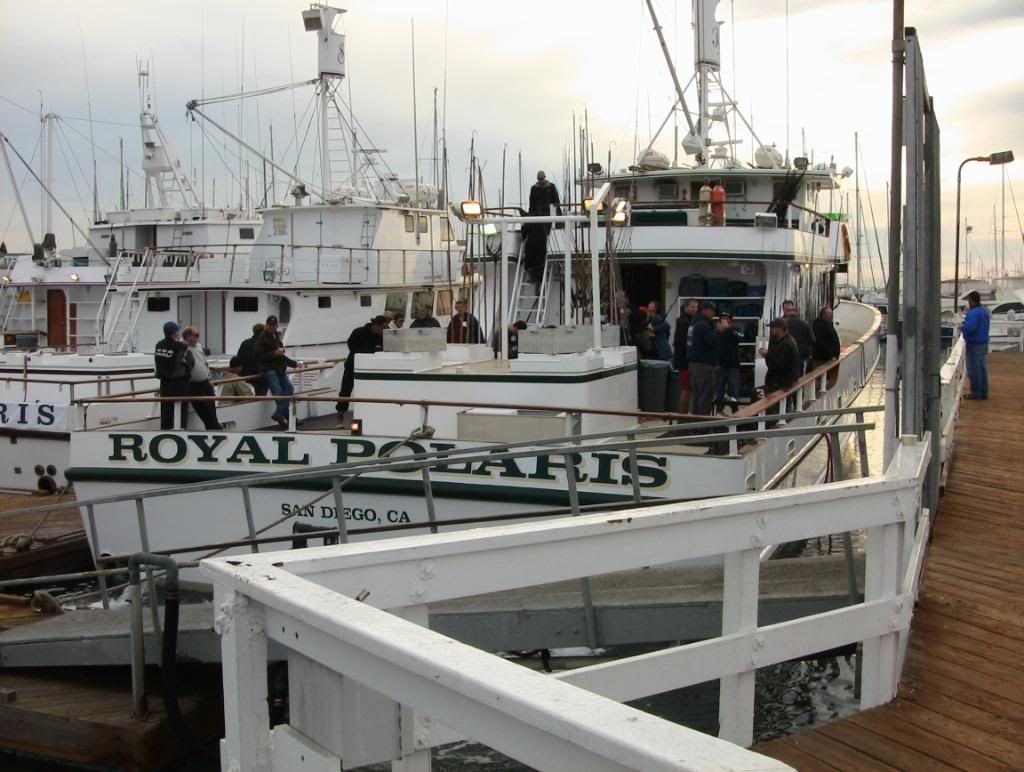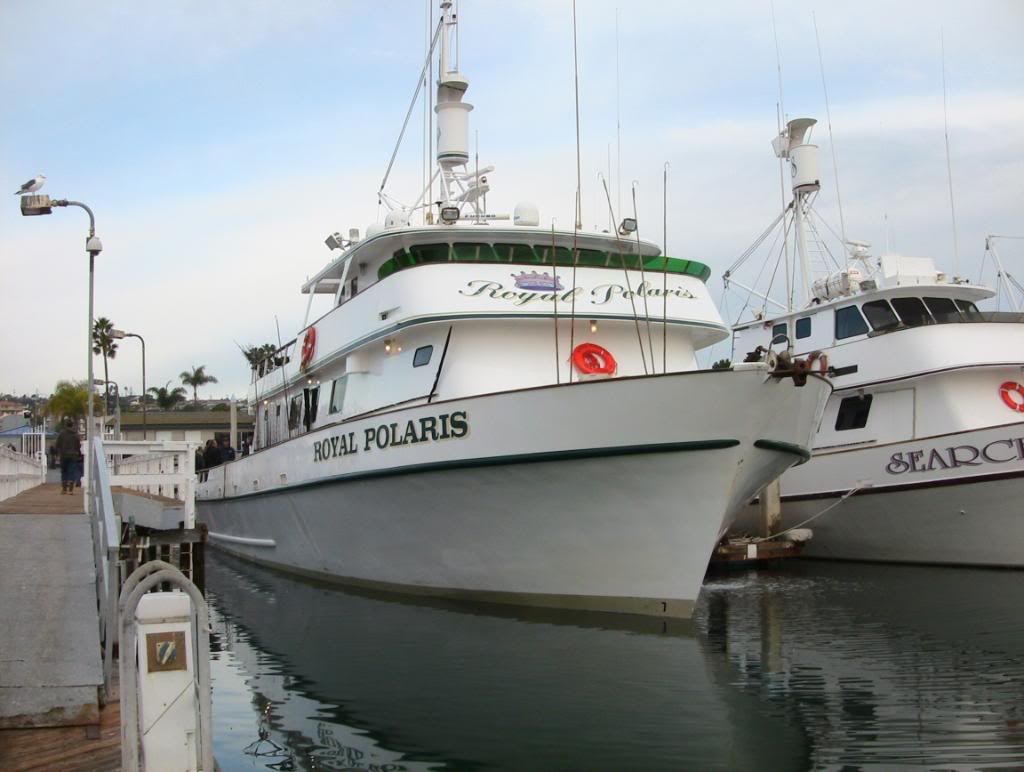 San Benitos island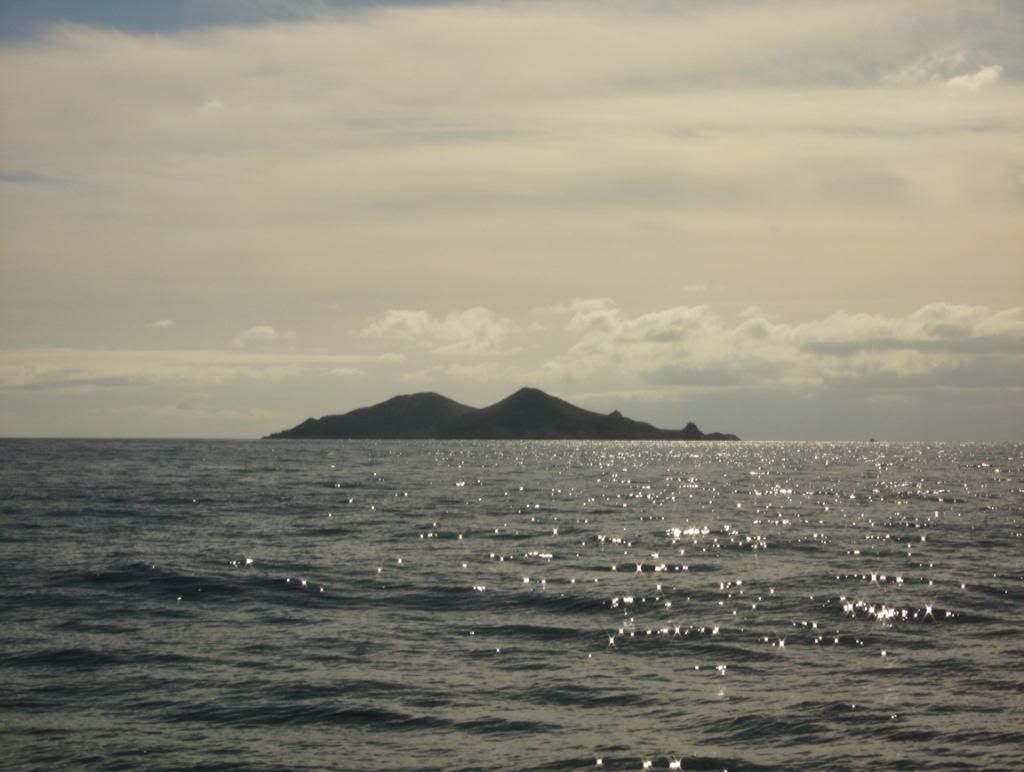 San Pedro another 100+ miles south of San Benitos,this is where we caught the tuna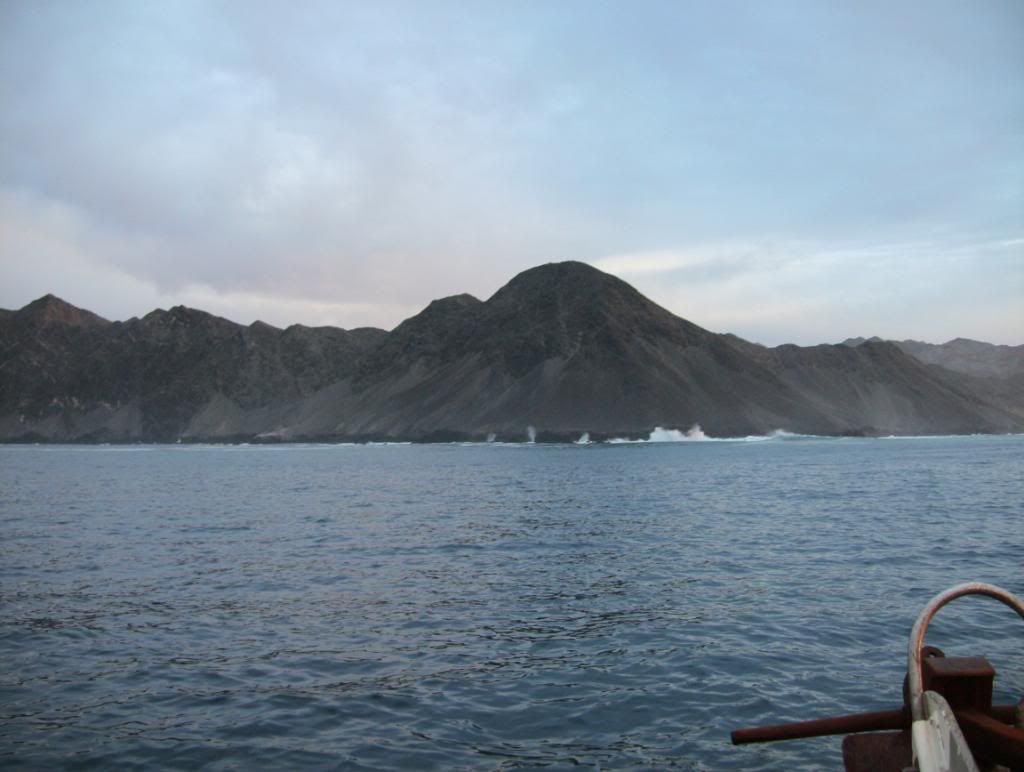 only pic aboard the boat with a fish and go figure the smallest one I had all trip
these fish are going to 5Star,we ended with a boat limit of yellows which was around 550!!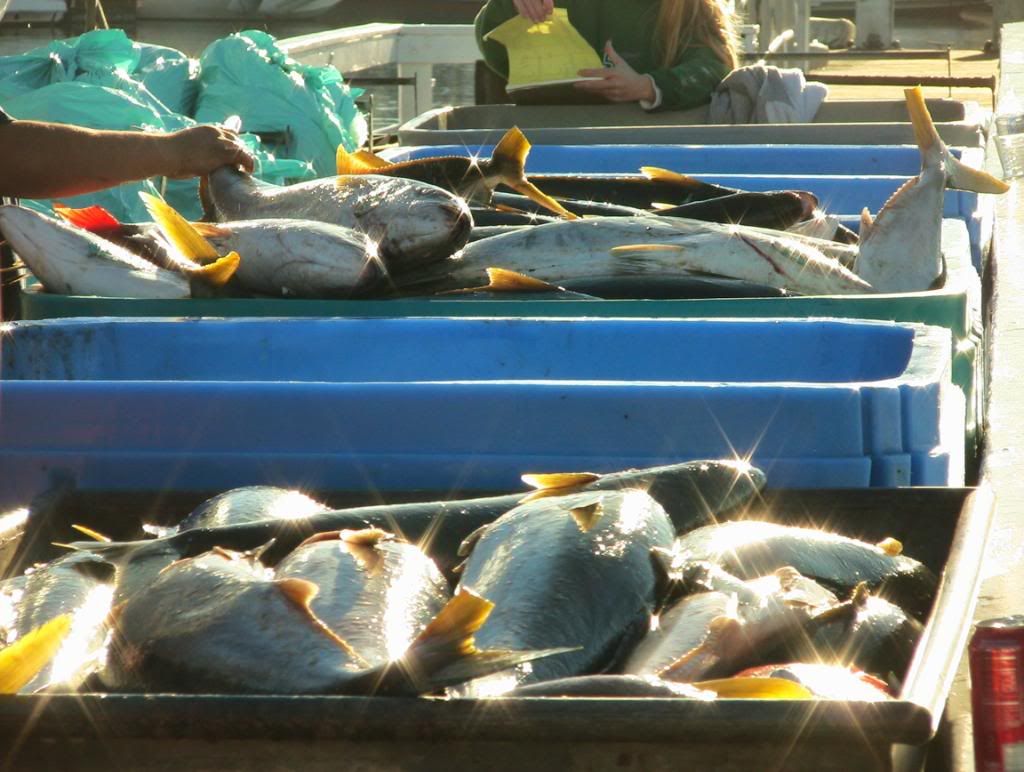 one of my bigger fish that was on top of the pile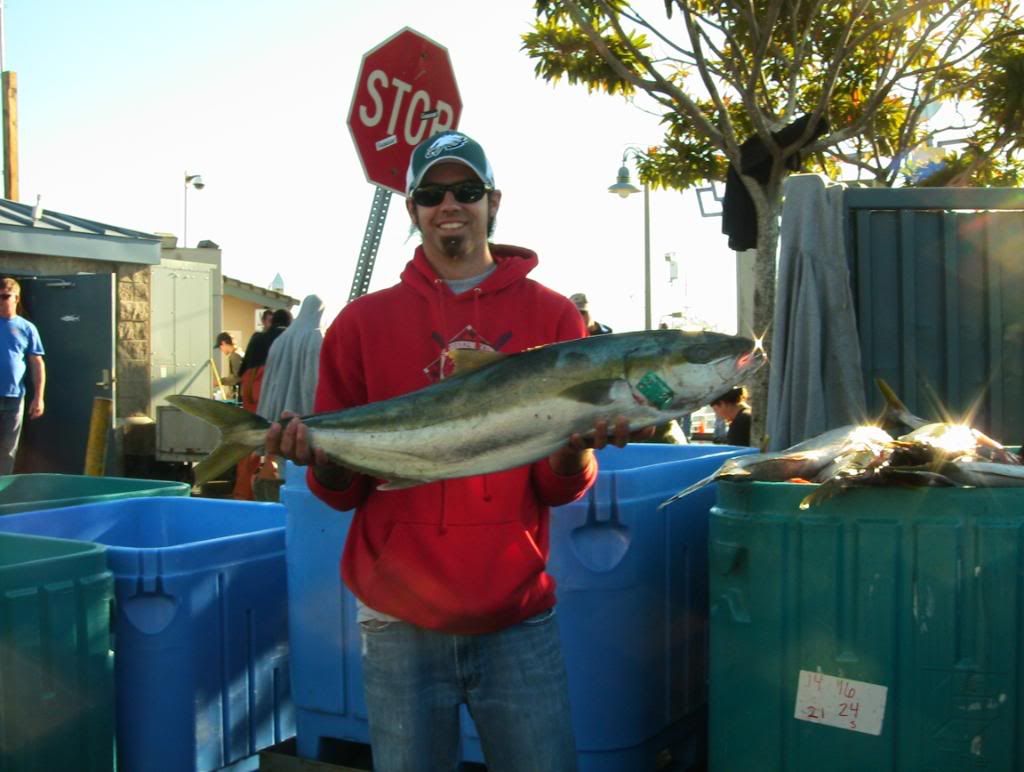 all the fish on the table being processed and the floor are mine