Just got back from a jigging trip to Wilmington NC.
The crew was Randy,Paul from [anglers-proshop] myself along with Arlen
from Wilmington.We fished with Capt Rick Croson livingwaters guide service.
One word to describe the jigging [ AWESOME ] This was one drop one fish
kick *** trip.
We jigged Snowy groupers, giant AJ'S until are arms gave out, blackfin
yellowfin tunas wahoo it was insane truely world class jigging and popping.
If you ever want to experience outstanding jigging and popping go down
to Wilmington NC and look up Capt Rick
www.livingwatersguide.com
Capt Rick is first class all the way.
I had one of my best jigging trips ever.
30 AJ'S up to 80-100LB
3 Snowy groupers up to 36lb.
1 yellowfin tuna
2 blackfin tuna with several missed
1 false albert
Also missed 3 wahoo on jigs, all 3 cut my leader.
36lb Snowy on a 400g Nagamasa jig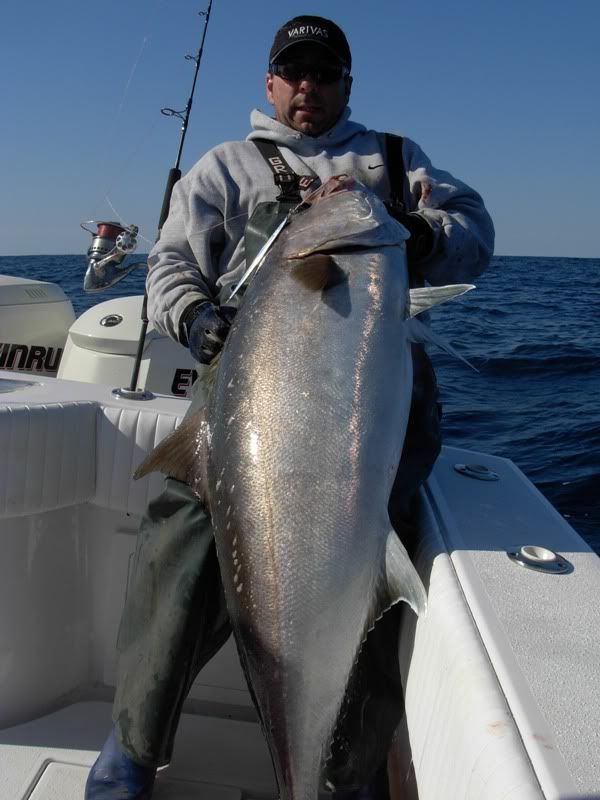 80-90LB AJ ON A 200G Drift tune jig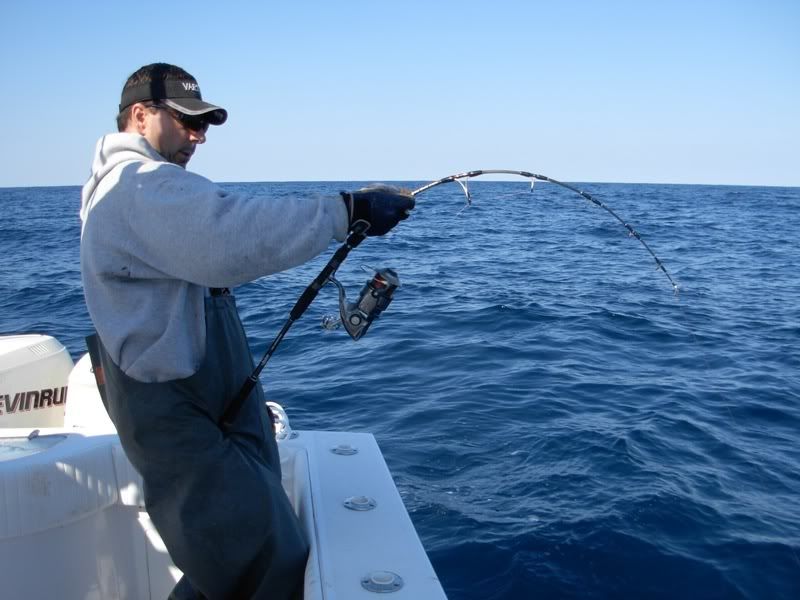 Hotts Wei World in action
Arlens huge wahoo on a 270g Drift tune jig
Randy with a huge AJ
Blackfin on a Bob Arts Billy stickbait, very deadly caught a few tunas on this.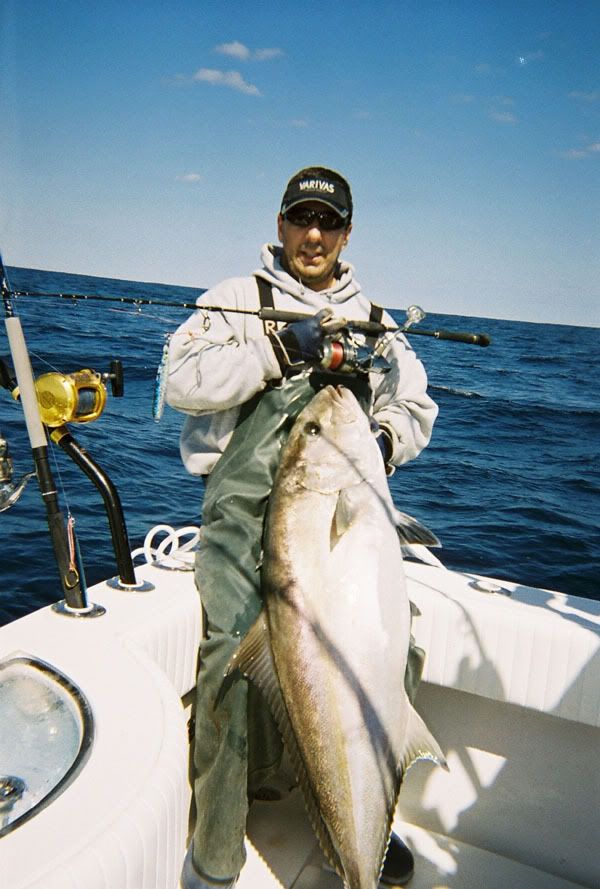 Another big AJ on a Hooker 7 jig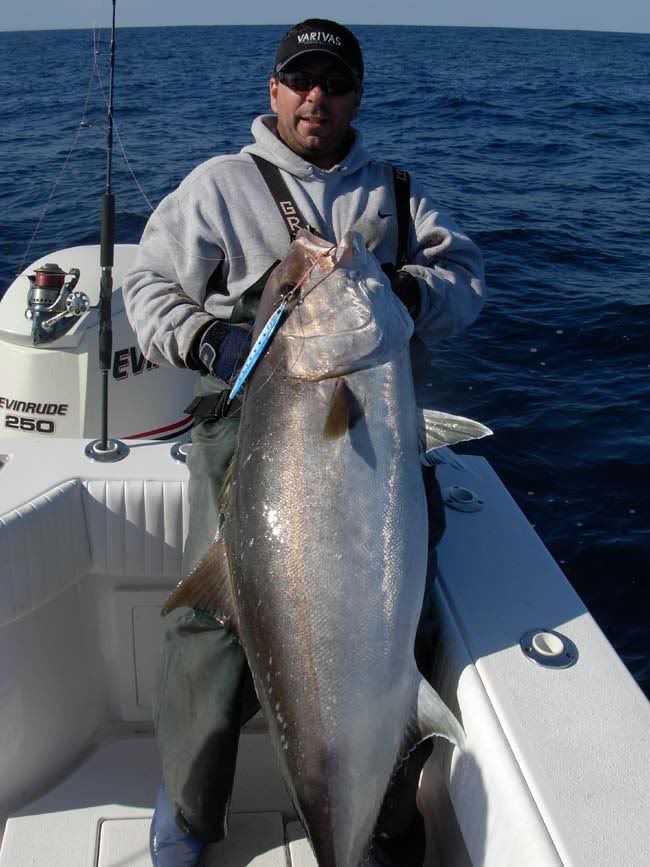 90-100LB AJ