Discussion Starter
·
#1
·
Got the bug yesterday to start pulling a couple old favorites off the wall, strip the rusty old hooks off, sand them down, and give them a new finish.....
I'm starting off with three, a needlefish of unknown origins, a Stan Gibbs swimmer, and a Creek Chub surface popper....
I've done this before using whatever I had in the garage....usually Rustolium, or some other 1/2 pint of enamel. Most of these paints are beyond use now. Then I'd clear coat them with high gloss spar varnish....(they looked good but that system doesn't hold up well around rocks)
I picked up several colors of Krylon Short-cuts hobby & crafts enamel with the original intentions of clear coating them with Flex Coat, but that product takes too long to cure, so I picked up a small epoxy surfboard repair kit that contains an ultra clear 2 part epoxy that sets up in 30 minutes, and fully cures in a couple hours......
If this works out I may attack a few more of my retired plugs.....
Sorry for the low quality cell phone camera pic's, I'll take better photos when they are done......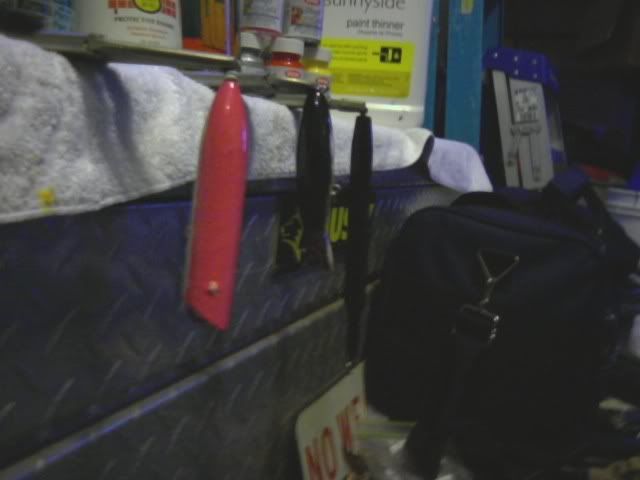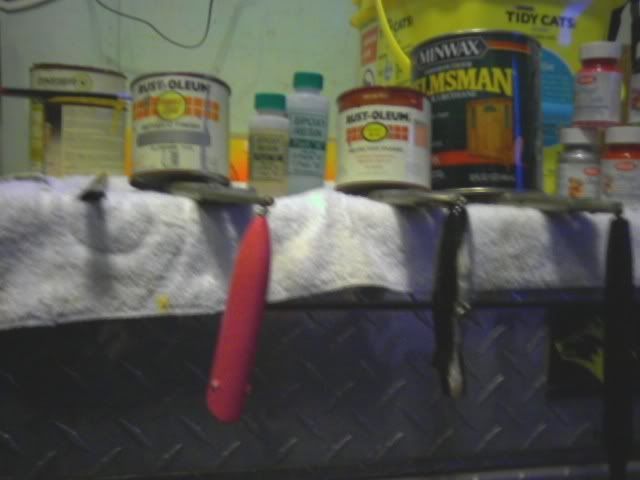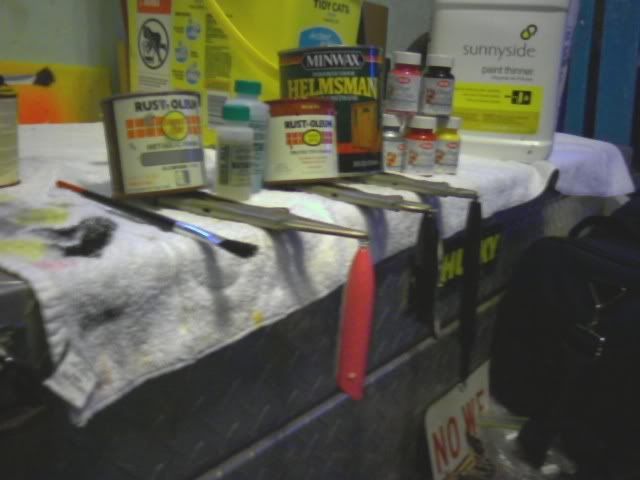 Any advice you pro plug builders can offer will be appreciated......:thumbsup: