Discussion Starter
·
#1
·
Again, the GBFT fishing has been painfully slow, so, Ricky and I got another case of fishing A.D.D. and went to the jigging rods for some action. We have freezers full of seabass fillets, and it was a beautiful day, so we went looking for for some other tasty critters. Triggers were on the menu, so we pushed off a bit deeper and found them. They were big and plentiful, however, the grouper turned on and wouldn't let us at the triggers. After having to vent and release grouper to over 50 lbs, it was apparent that we were gonna have to find them where they didn't have their grouper body guards wearing us out. We planned on spending the night offshore but our plans changed as we were informed we had a pair of guests joining us for tuna the next morning. We headed back in , only to turn around a couple hours later and grind on tuna again.
The tuna were a no show in the morning again so we took our guests Justice and his wife Angela jigging. They had a ball pulling up seabass, and Justice caught a large gag grouper for a nice picture and healthy release. We didn't get too serious on the seabass and we moved around a bit to check out some new wrecks with the flat calm 63 degree weather. It was a fun day with Angela being high hook, and me sitting on the bridge enjoying the endless ball busting. Ran back in slick conditions with another great day under our belts. Didn't keep too many seabass, just enough for a handful of meals for Justice and Angela.
It sure is nice to end a frustrating day chasing giants with some good old fashioned jigging.
Justice's First ever grouper.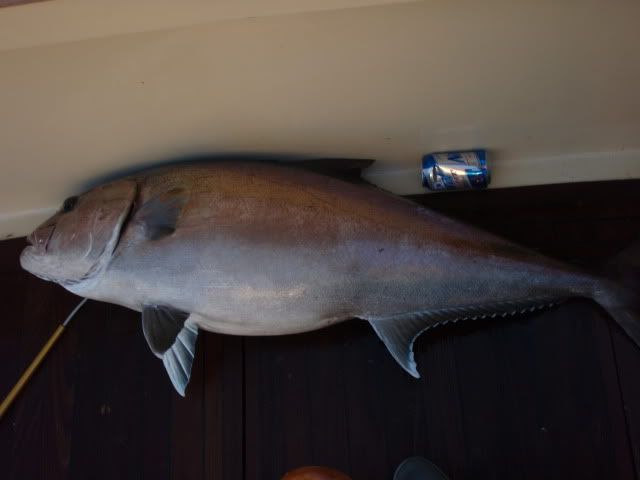 Big Amberjack... a real back killer!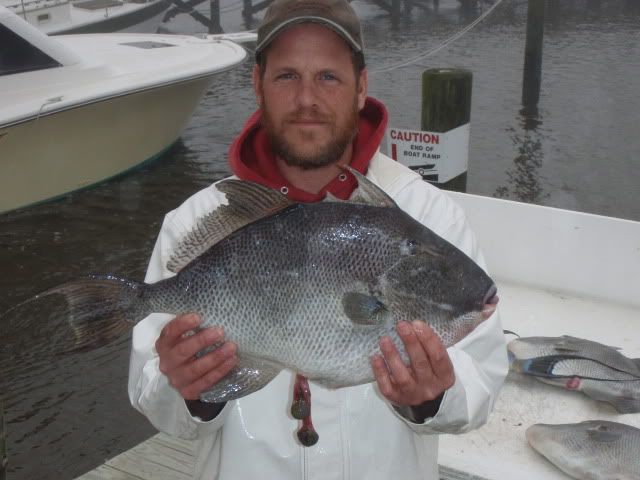 Nice sized grey trigger.... one of many.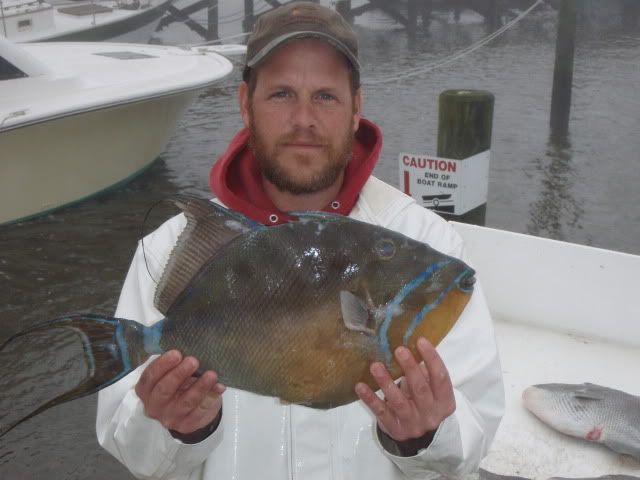 Beautiful Queen trigger..... they are like a dolphin,they loose color after they come out of the water.