Discussion Starter
·
#1
·
01-15 report
I wish I could report that we killed 300 lb bluefin on jig/popper, but we never saw single bluefin on the trip like most other boats.
Fishing was hot on Sat, but they just vacate the area yesterday.
We landed 4 small yft in 25 - 30 lbs range on troll using green stick.
Green stick technique for trolling for tuna are very popular among commercial tuna boats, but it was the first time I saw how it work.
While serching for bluefin we encountered AJ in 20 - 40 lb which were eager to hit
jigs. With 30 lbs drag which were intended for big bluefin, they could pull only a few ft even they tried to charge hard.
20 - 40 lb AJ is no contest for 450g two-piece proto-type Black Hole Cape Cod Special, but you can see the moderate/fast action bend.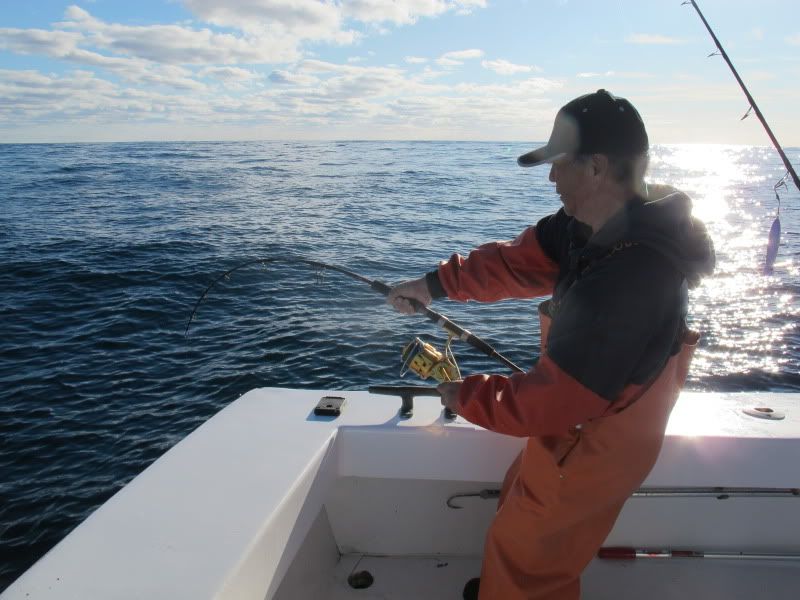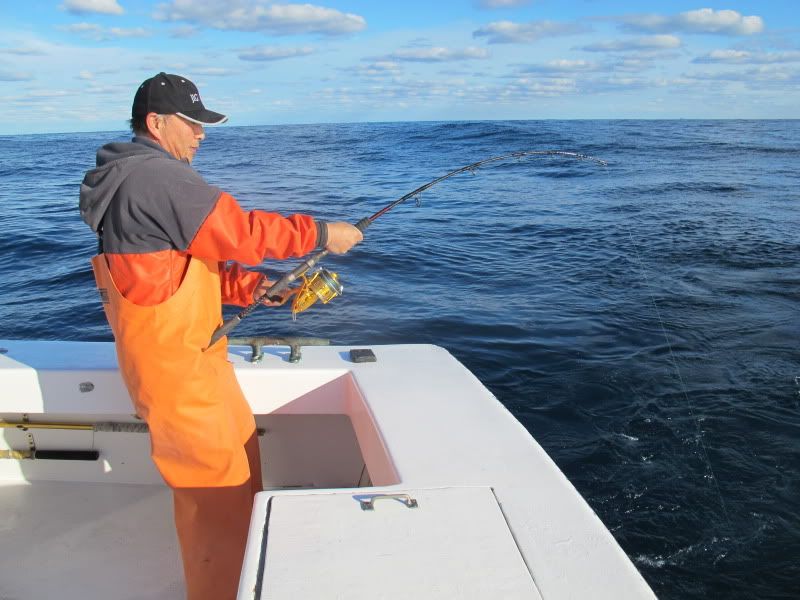 high sticking test for the rod with AJ.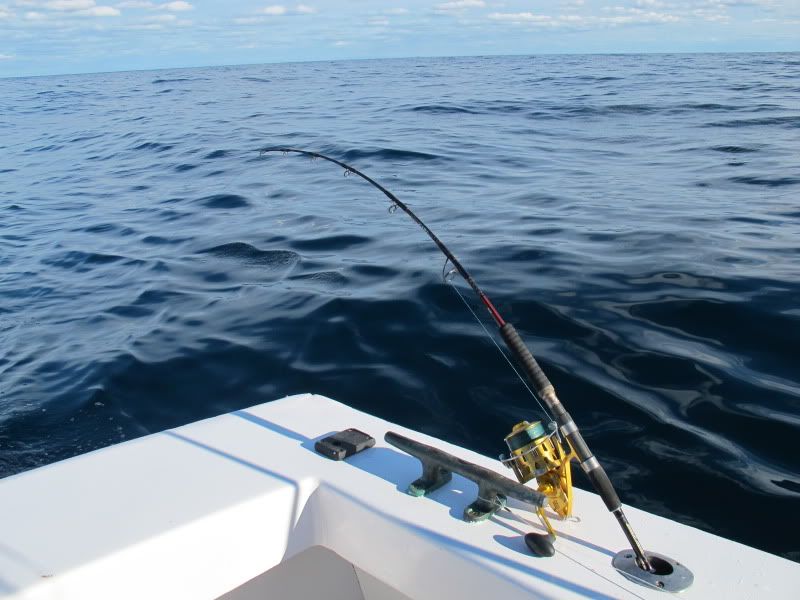 trigger fish are very aggresive. They even hit big jig with very small mouth.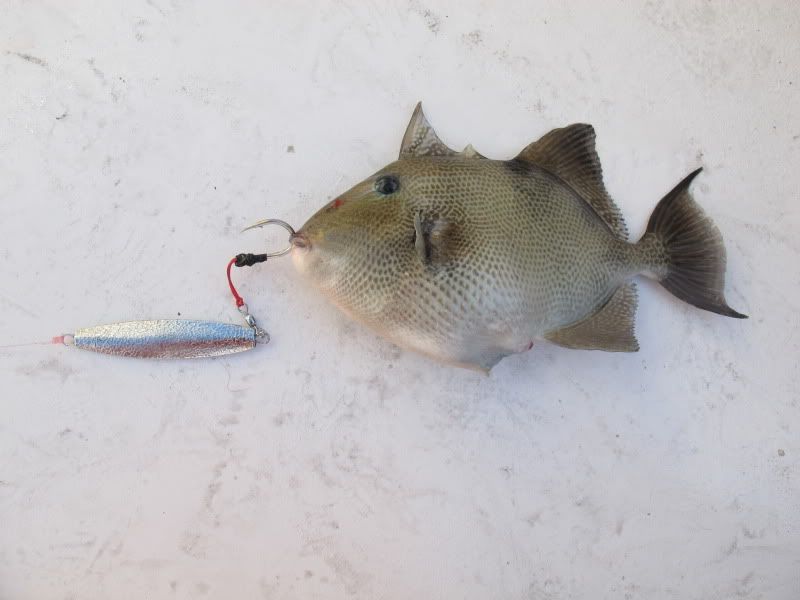 big sun fish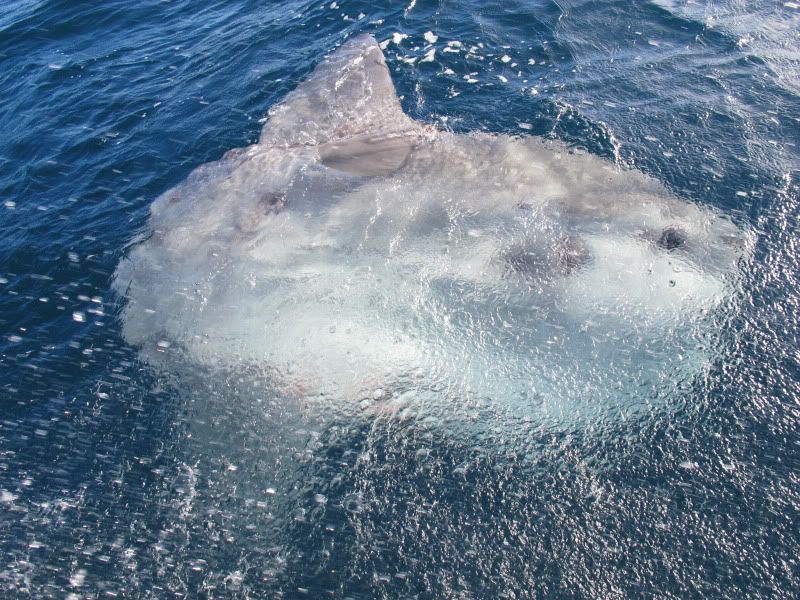 I couldn't test Penn TQR S9 on the trip, but I jigged with it for several hours. Boy, the stiff turning of the handle made me very tiring. I don't want to use the reel for my regular jigging reel unless Penn modify the reel for smoother handling. Turning of the handle is stiff because of sealing.
Jigging and popping is different. You can use stiffer handle for popping, but you need smooth handle for jigging.
I plan to drive down to NC again to fish sunday if weather is good enough.
---------------
www.jignpop.com
www.jignpopforum.com