Discussion Starter
·
#1
·
I have a 96 V6 Johnson that I need to take off the bracket to have the bracket redone.I am in need of the size bolt that bolts the lifting eye to the flywheel.I tried a bunch of different bolts I had at home and non were it.I found one that started to go but didnt want to force it if its the wrong size & pitch thread.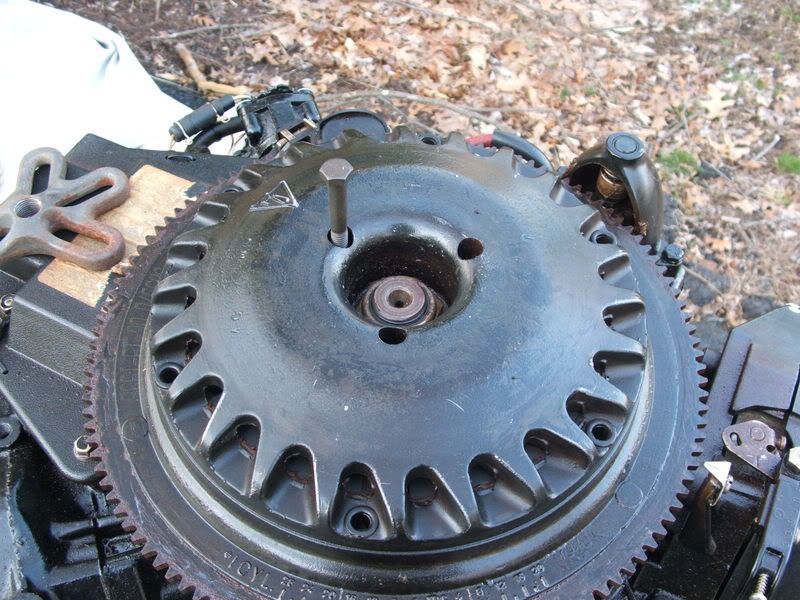 I also wanted to clean up the rigging to the motor with a cover and transom boot but I have a problem the wiring and hoses goes in one side and the gear and throttle cables comes in the other.I tried to get all the slack out of the cables but it still wouldnt be enough to put them in the sam bundle.Any suggestions?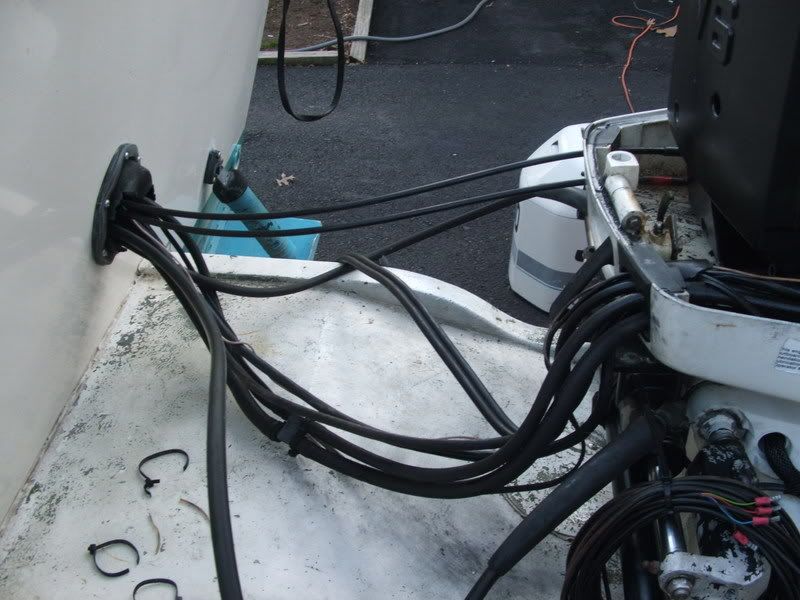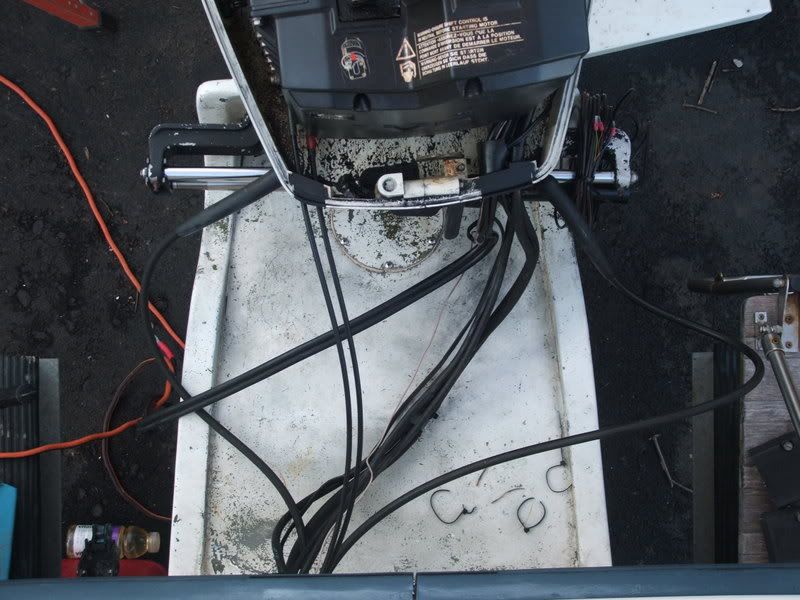 The last thing is the fuel & oil hoses has a coupling in them after they come out of the transom and the oil line has another one right before it enters the vro pump.I am going to replace all the hoses so my question is can I delete these and run a straight piece of hose or do those couplings serve some sort of purpose?