Discussion Starter
·
#1
·
Today was my sisters 50th birthday party. We had the party at my house, every one pitched in and brought something. My brother John supplied the main dish, home made pasta and meat balls.
My job was to make an appetizer so of course I had to make some thing fish related. So hear is a quick and easy
"Striper On A Stick"
First jump on your Personal Water Craft and go out in the Atlantic Ocean and catch a nice Striped Bass
( had to pull this one out of the freezer since I have not caught one in a week).
Chunk it up into 1-2 inch pieces.
Lightly bread them up in your favorite ( I like House Autry) and spear them on a stick.
Take a break and have a couple sips of merlot from your custom jet ski fishing glass (Ha!)
( That is all I can handle cause I am light weight)
Dip into some hot oil until they are golden brown.
Serve on a warm platter.
The main course.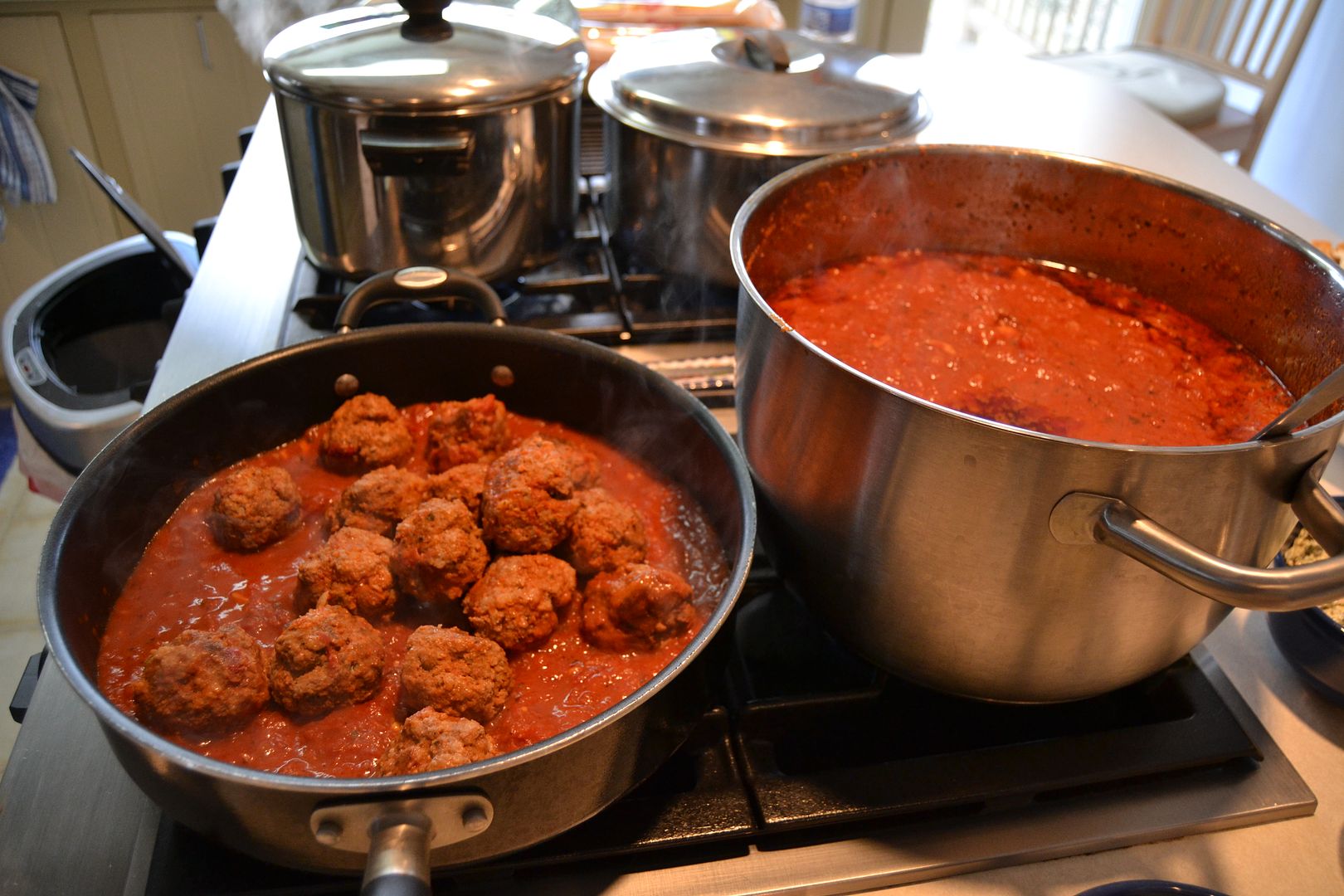 It's a birthday party so you gotta have cake!