Discussion Starter
·
#1
·
Had The Real Clamman, Rich(in-law) and Bob out yesterday for some striper fishing in the back bay.
The day started out PERFECT. Tony gathered up the gear and boat and headed north on the Parkway. Tony off of exit 114 only to remember I forgot ALL my electronics back at the house. Just great. Called The real Clamman to let him know there was going to be an hour set back. The real Clamman said screw it, we don't need no stinking fishfinder.
And man was he right!! We anchored up in shallow water and started chumming. First good sign was Bob getting a hit right away(lost the fish) then The real Clamman followed with a 34.5 in fish .. and it was on from there ... when it was all said and done .. somewhere in the neighborhood of 50 fish ... 2 of them over 34", several in the 'no take range, our limit in slots and the rest pretty much down to sizes we could have live-lined ....
Great day on the water .. sun, fish for the grill and friends ... way to kick off 2005.
(sorry guys, I don't have time this AM to resize the pic)
All fish were taken on clams using fish-finder rigs. In-coming tide, to high, to outgoing. Water clarity was muddy. All fish were caught during the day(with the day ending around 1).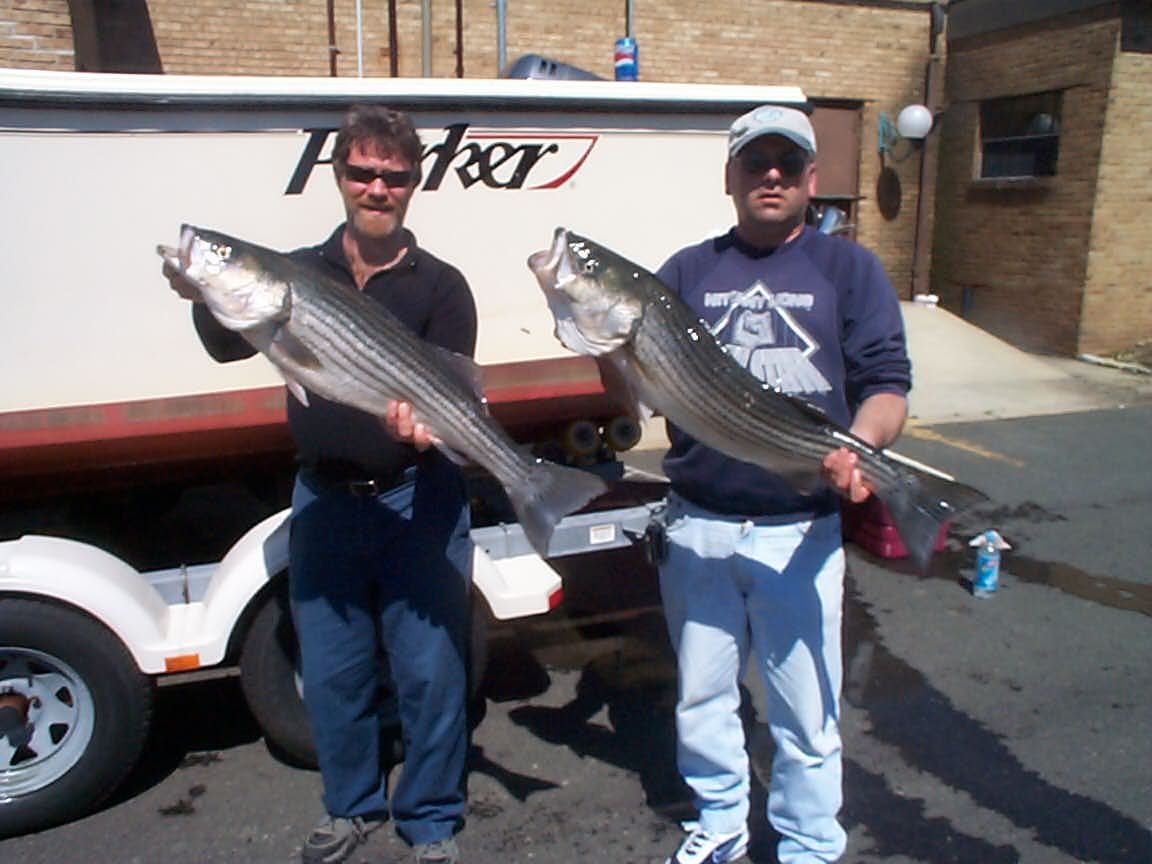 Art
[ 04-11-2005, 09:14 AM: Message edited by: The real Clamman ]